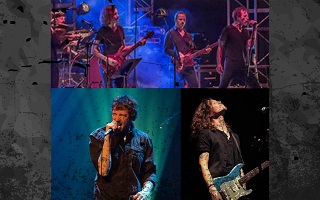 Classic Albums Live: The Lithium Experience
King Center for the Performing Arts presents…
It's been 30 years since Pearl Jam, Nirvana, Alice in Chains, and Soundgarden changed music forever. The Lithium Experience celebrates this important time in music with a cutting-edge onslaught of classic grunge. The sound, attitude, and energy will be radiating off the stage as we travel back to a time when music was defining and fun.
The Lithium Experience is produced by the same team that produces the wildly successful Classic Albums Live series. World-class musicianship and quality are guaranteed.
Please note, this show is NOT included in Classic Albums Live series subscription packages. It is an add on to our season, and requires an additional ticket purchase.