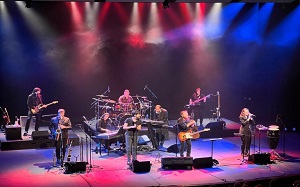 Classic Albums Live: Supertramp – Breakfast in America
King Center for the Performing Arts presents…
The 2023 Season is upon us and marks the 20th year of Classic Albums Live at the King Center!
July 15 – Supertramp: Breakfast In America
Aug 26 – Led Zeppelin: Physical Graffiti
Sept 16 – Fleetwood Mac: Rumours
Oct 21 – The Police: Synchronicity
Classic Albums Live takes the most celebrated albums and brings them to our stage – note for note, cut for cut – performed by great musicians bringing the icons to life! We are thrilled to host another season of this series, and will be hosting Party on the Patio for each of these shows! Party starts 90 minutes prior to each show!
Classic Albums Live show tickets are available as a season package subscription as well as individual show tickets.