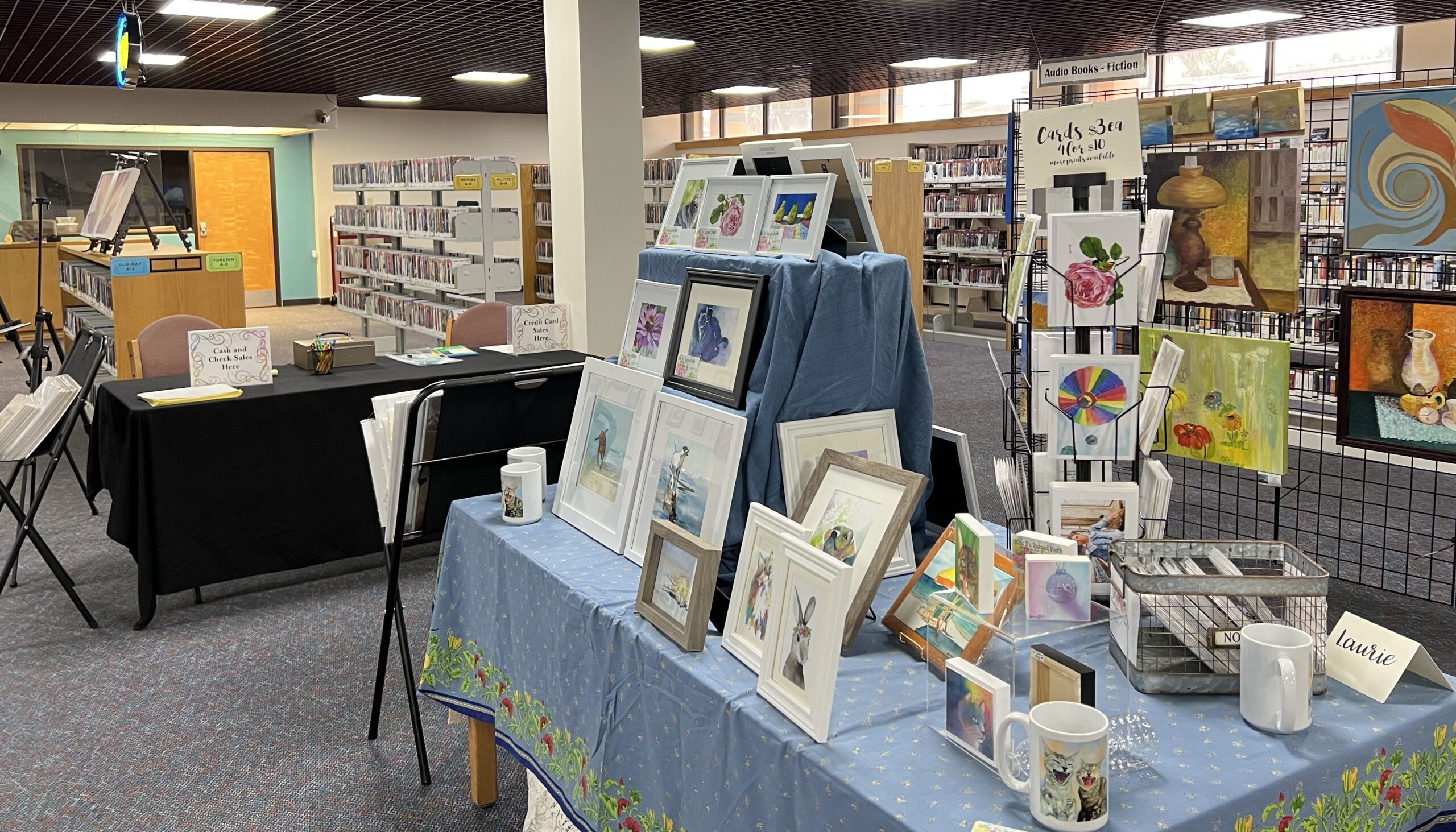 Central Brevard Art Association Annual Spring Art Show and Sale
The Central Brevard Art Association, a not-for-profit art association in Rockledge, announces its Annual Cocoa Central Library Spring Art Show and Sale at the Cocoa Central Public Library to be held April 28 – 30, 2023. Show hours are Friday and Saturday, April 28th and 29th, 9AM to 5PM and Sunday, April 30, 1pm to 4pm.
Join us "in the stacks" of the Cocoa library where local artists will be showcasing and selling their fine art and prints, photography, jewelry, silks, clay, wood, sculpture, mixed media and much more! Find a unique gift for yourself or the mothers in your life. Gift Baskets will be raffled with 100% going to the CBAA scholarship fund.
The show is in the heart of Cocoa, right around the corner from Cocoa Village. It's indoors and air conditioned so we'll be there rain or shine. Take this opportunity to browse the art and meet local artists – many who have been perfecting their craft for a lifetime. The attendees will have an opportunity to vote for your favorite artist to win the People's Choice Award.
About Central Brevard Art Association (CBAA)
CBAA is a not-for-profit organization of local artists serving Brevard County for over 61 years. CBAA was created to promote community appreciation of visual arts, provide educational opportunities in visual arts to the local community and support our members through education, instruction, encouragement, and promotion. Through community support, CBAA also provides an annual scholarship award to a local graduating high school senior who wishes to pursue a college education in art and sponsors a scholarship at Eastern Florida State College for students pursuing the arts. To learn more visit www.cbaaartists.com, or call us at 321-806-8065.