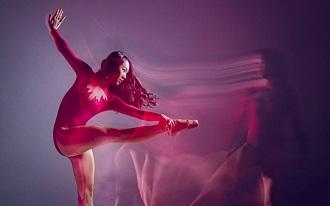 Celebration of Dance
King Center for the Performing Arts presents…
April 30, 2023  |  7:00pm
Space Coast Ballet is thrilled to bring Celebration of Dance to the King Center for the Performing Arts, featuring Russian Ballet Orlando and the Best of Brevard local performers! This is a unique opportunity where attendees will be able to see a professional company and talent from our community perform together on the same stage!
Russian Ballet Orlando is a professional ballet company under the direction of Katerina Fedotova. She is a 4th generation ballet dancer and the daughter of Principal Dancers and Artistic Directors, Vadim Fedotov and Irina Depler.  She was born and raised in Ukraine, Kiev, and began her professional training at the age of 9 at the Kiev Ballet Conservatory. In 1997, her family moved to the United States and she earned a principal title at the age of 17.  She has toured around the world, performing in over 35 countries. She has also choreographed her own versions of Swan Lake, Carmen, Esmeralda, La Bayadere, The Nutcracker, Toy Show, Mermaid, Beauty and the Beast, and restaged Coppelia, Snow White and Cinderella.
For Celebration of Dance, Russian Ballet Orlando will be performing excerpts from Don Quixote and the Best of Brevard will present original choreography from featuring premier dancers & performances from six local dance studios.  Performance studios include Dance Arts Centre, The Dance Zone, Dance by Holly Rock, Heather's Dance Studio Palm Bay & Beachside, The Raw Dance Center and Viera Music Dance Theatre Conservatory of the Performing Arts.  It will be an exciting evening of diversity in dance!
Photo courtesy of Dominic Agostini featuring Jasmine Klenotich