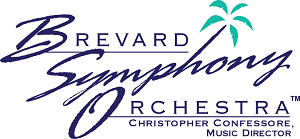 Brevard Symphony Orchestra Summer Evenings Series 3: Lisa Ferrigno and Scott Watkins in Recital
August 12, 2023 | 7:00 P.M.
The Brevard Symphony Orchestra celebrates Lisa Ferrigno's 25th Season as the BSO Concertmaster with a special duo recital with pianist Scott Watkins featuring the Faure Sonata No. 1 and more!
Doors open at 6:00 p.m.
Concert at 7:00 p.m.