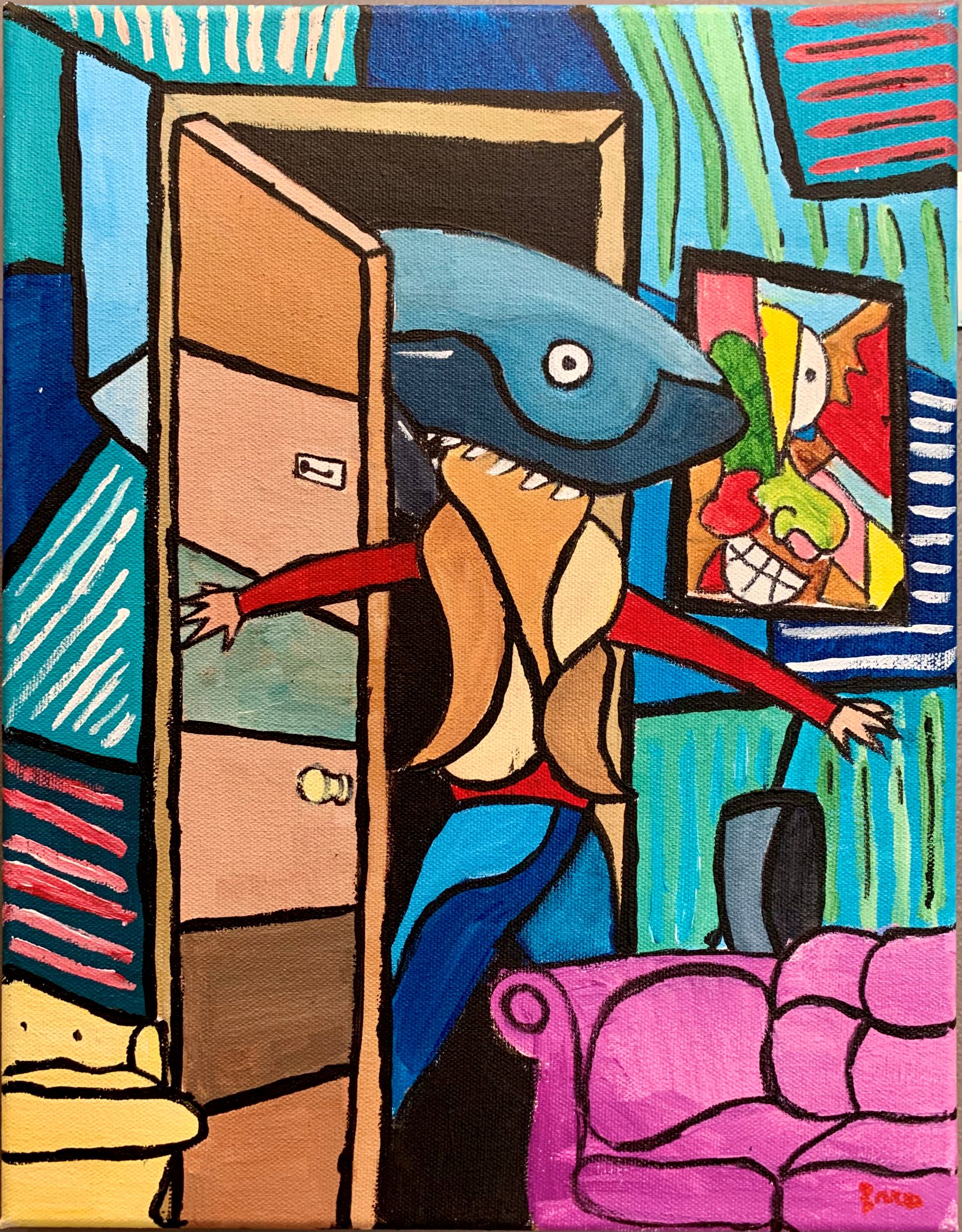 Bruce DeShetler: Spotlight Artist at Downtown Art Gallery
The Downtown Art Gallery, 335 S. Washington Ave. in Downtown Titusville, announces its June Spotlight Artist: Bruce DeShetler.
Bruce is acclaimed for his local scenes of Florida beaches but he has turned his gaze back to the 70's, 80's and 90's with a humorous artistic look at Saturday Night Live classic skits. If you remember Land Shark, Patrick Swayze's Chippendales, and Belushi's "Cheeseburger! Cheeseburger!", you'll love these paintings done with acrylics or ink and watercolor. All would make great Father's Day gifts.
Bruce has been an artist since he was old enough to hold a pencil. He grew up simply sketching any and everything. Then 10 years ago his wife suggested he add color. That began his journey as a self taught artist learning to control watercolors. His first works were inspired by 1950's advertising art, especially maps and scenes from Old Florida tourist ads. Then, inspired by Japanese woodblocks, he expanded to include clouds and waves and surfers.
Bruce's paintings are on view throughout the month of June at the Downtown Art Gallery, Monday thru Friday 11am to 5 pm, Saturday 11am to 3 pm, or they would be happy to make an appointment with you. This amazing art gallery, which also offers printing and framing services, features the work of 20 talented local artists with an emphasis on Florida themes.  For information call 321-268-0122 or view them on Facebook @The Downtown Art Gallery.