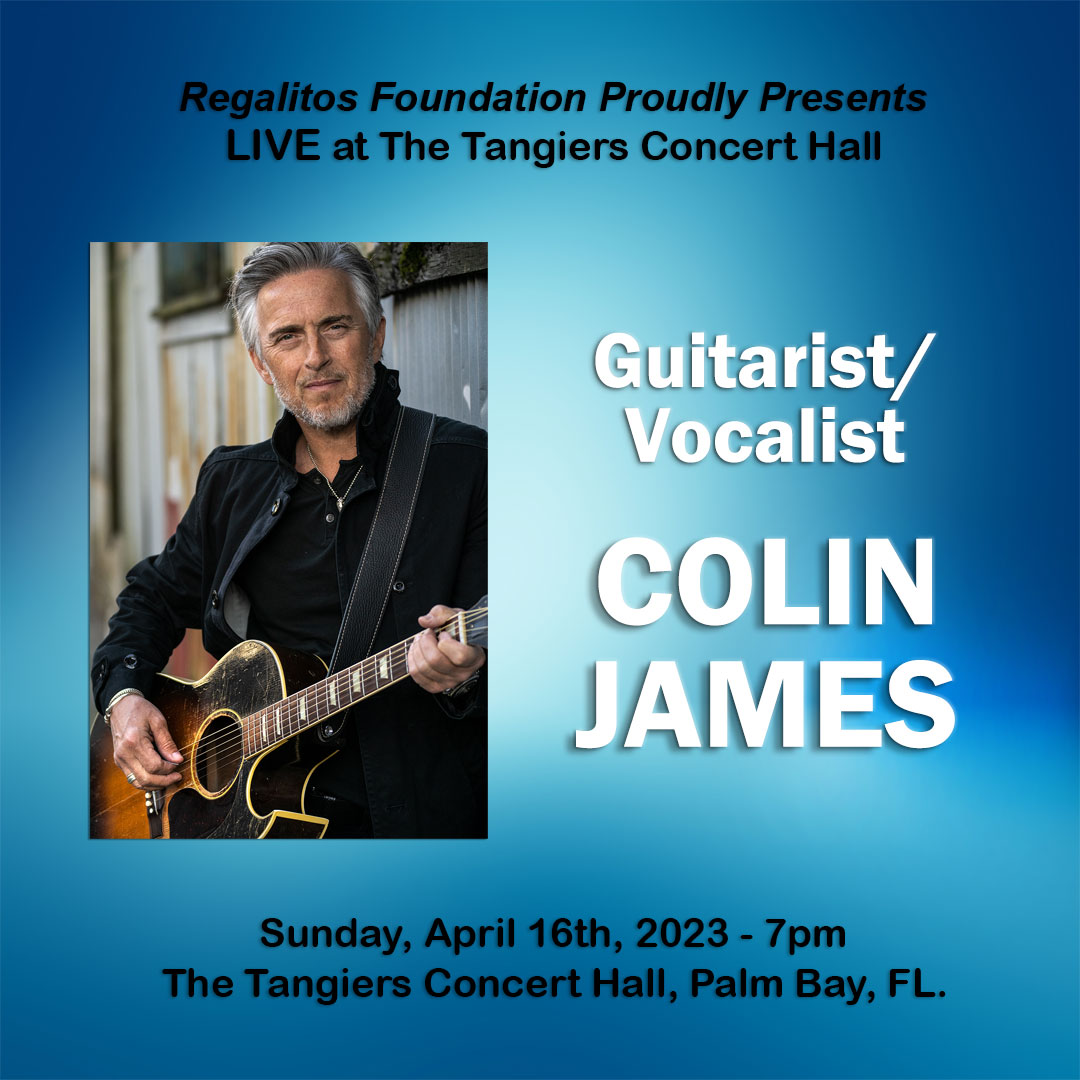 Blues Guitarist / Vocalist Colin James at The Tangiers
Rockin Blues at The Tangiers Concert Hall featuring guitarist / vocalist Colin James.
Colin James' career has spanned over 30 years, with a track record that includes 20 studio albums, 8 Juno Awards, 27 Maple Blues Awards and multi-platinum record sales. His latest release, Open Road, is a celebration of personal connections. It includes original tunes written with long time collaborators such as Colin Linden, Craig Northey and Tom Wilson and reinterpretations of covers by a diverse group of songwriters including Bob Dylan, Albert King, Tony Joe White and others.
His 2018 album Miles To Go garnered worldwide attention, debuting on the Billboard Blues Charts and holding a position on the RMR Blues Chart for 24 weeks, 14 weeks in the top 10. He continues to sell out shows across Canada. Colin was inducted into the Canadian Music Industry Hall of Fame in 2013.
Colin remains at the top of his game, always challenging himself musically. The confidence that comes with maturity can be heard in his voice and seen in his electrifying stage performance.