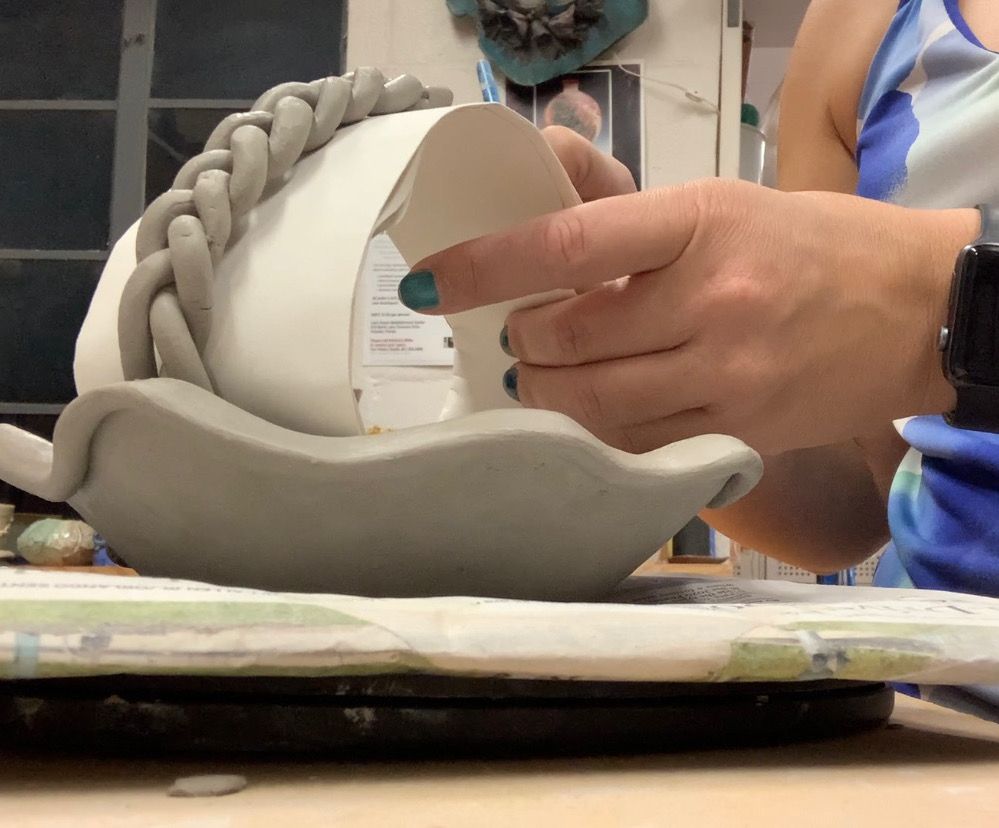 Beginning Pottery Class: Hand Built Techniques
Whether you have always wanted to learn to make pottery, or you need a refresher course, this class is for you.  The Studios of Cocoa Beach, 159 Minutemen Causeway in downtown Cocoa Beach is hosting this 6 week class, "Handbuilt with Clay" on Saturdays, beginning August 27, from 3 to 5 pm.  The instructor is Glaucia Romano
The class will cover several ways of handbuilding with clay: pinch pots, coil and slab, and the basics of applying glazes. Students can create anything their heart desires and are encouraged to bring photos or sketches to work from. Glaucia will also have resources and suggestions. Children age 5 and up and families are welcome to join and share their supply of clay.
Glaucia Romano has been teaching art for over 15 years in public schools as well as private classes for children and adults. She has a Masters in Art Education and a passion for teaching and creating art in all forms.
Fee for the class is $230 and tools are all provided. A $20 supply fee, to be paid on the first day of class, covers glazes and 13 pounds of clay .  The class meets on August 27, September 3, 10, 17, 24 and October 1.  Questions?  Contact Glaucia at (321) 345-0670 or email glaucia@ananaprana.com.  Registration is on the Studios website: www.studiosofcocoabeach.org.
The Studios of Cocoa Beach is open Tuesday to Saturday 9 am to 7 pm and Sundays 10 am to 3 pm.  For more information on the gallery, artist profiles, and upcoming classes visit the website or follow the Studios on Facebook and Instagram.