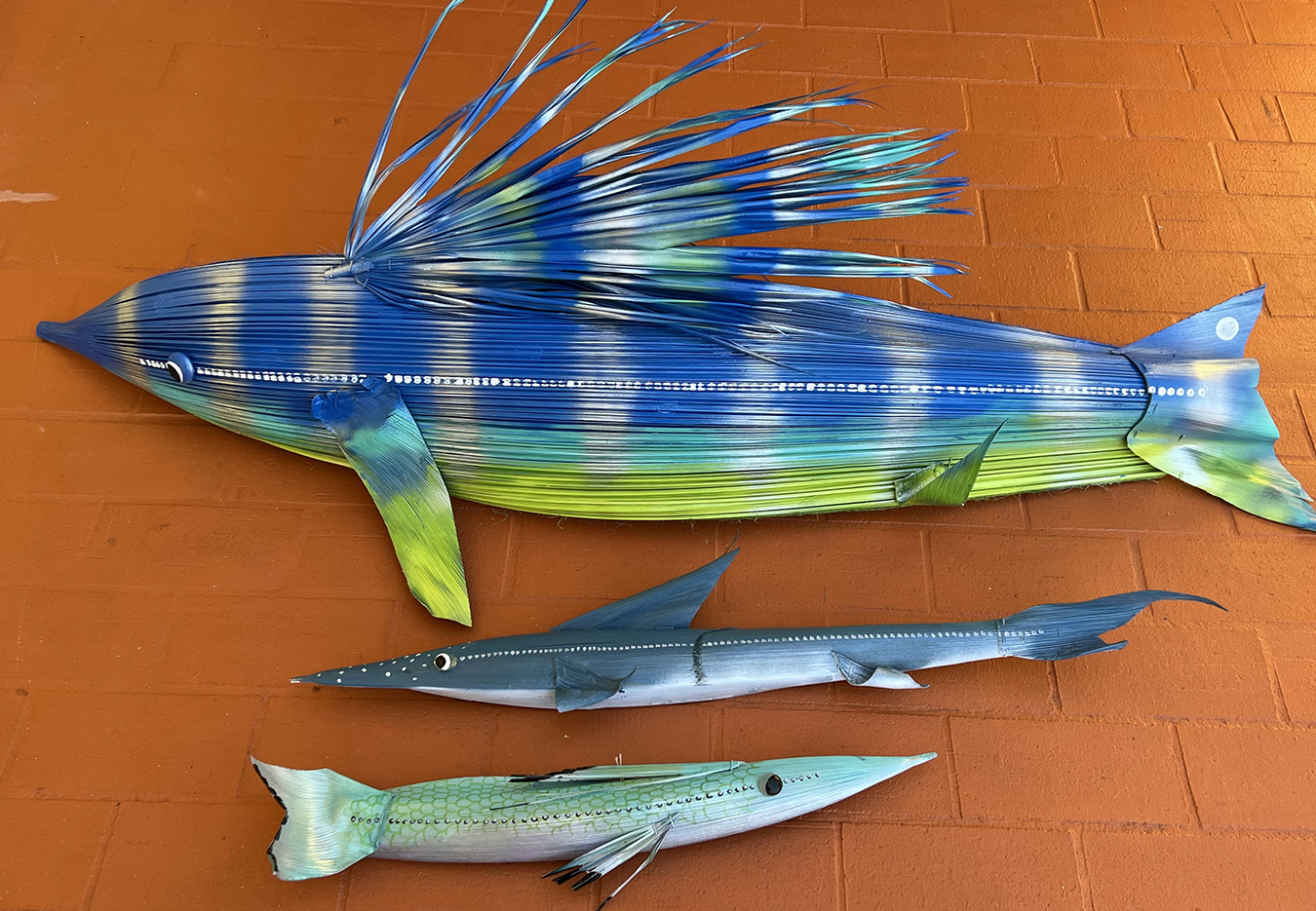 A Family Affair: Artworks by Debora Tweedie and Drew Krecicki
The July exhibit at the Studios of Cocoa Beach is A Family Affair: Artworks by Debora Tweedie and Drew Krecicki.  These talented siblings will display  photography and fantasea fish by Debora and Drew's watercolor paintings.
Debora and Drew were raised in New Jersey spending their summers on the Jersey shore . It was during those vacations that their love of the ocean and all things aquatic were ingrained. While Debora was the swimming director at Barnegat Light Yacht Club, Drew was a clammer, lifeguard and sailing instructor.
In school both enjoyed science and art. While Debora majored in Marine Biology, Drew became an Architect. Both ended up in Florida with Debora living in Indian Harbor Beach and Drew in Winter Park.
After years teaching high school and coaching swim teams, Debora retired to focus on art once more.  She had learned photography from her father at a young age and continues to explore the craft. Teaching Marine Science and her imagination led her to create her colorful fantasea fish sculptures. She is one of the founding members of the Studios of Cocoa Beach and currently a board member.
Meanwhile, after graduating from the University of Virginia and the University of Pennsylvania, Drew designed schools, universities, and hospitals all along the East Coast. He still practices architecture in Orlando. Drew's painting inspiration hearkens back to his love of water, sailboats, sun and sand all infused with light, reflections, shadow and form.
The exhibition will be on view July 1 -30, 2023.The Studios of Cocoa Beach , 165 Minutemen Causeway in downtown Cocoa Beach is open Monday 9am to 2 pm, Tuesday to Saturday 9am to 7 pm and Sunday 1 to 6 pm. Art includes paintings, photography, fused glass, ceramics, woodworks, jewelry, palm art, surfing culture art, and more. For more information on artists, classes and events visit www.studiosofcocoabeach.org or follow them on Facebook and Instagram.