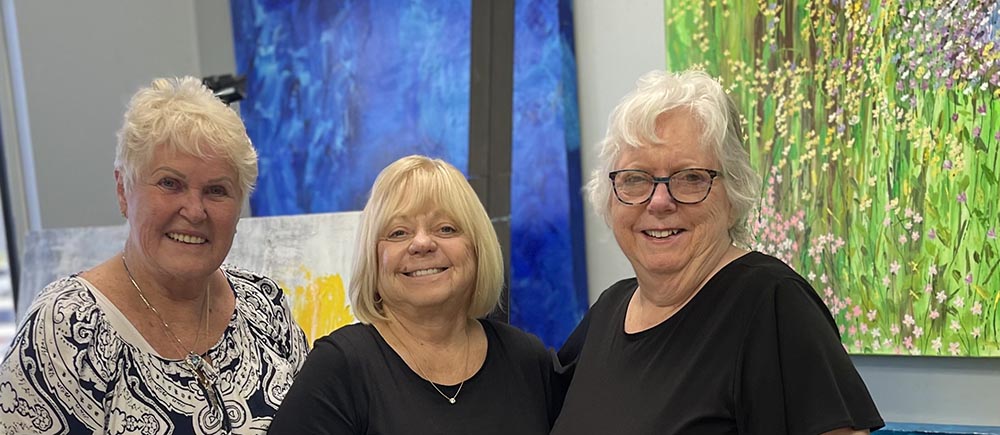 3 Artists, 3 Friends, 3 Passions: April Art Exhibit
The April exhibit at the Studios of Cocoa Beach is Three Artists, Three Friends, Three Passions: Works by Phyllis Deveriks, Jacquilyn Eusanio and Carol Wyles. All three artists have been friends for years and the exhibition celebrates their common passion for painting.
Phyllis Deveriks and Jacquilyn Eusanio paint with acrylics in contemporary abstract style. Both of them love to paint large colorful paintings and experiment with textures and materials. Carol Wyles, on the other hand, does more traditional watercolor paintings. She enjoys experimenting with a more technical emphasis.
The Studios' gallery at 159 Minutemen Causeway in downtown Cocoa Beach is open Monday to Saturday 9 am to 7 pm and Sunday 1pm to 6 pm. The exhibit will be on view from April 4 to April 30, 2023.
For more information on the exhibit, gallery artists and a workshop schedule visit www.studiosofccoabeach.org. or follow them on Facebook and Instagram.