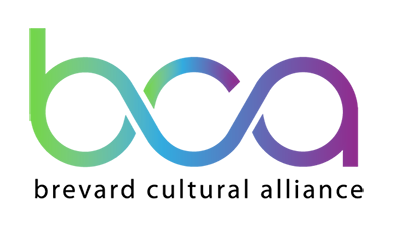 BREVARD CULTURAL ALLIANCE APPOINTS 
NEW EXECUTIVE DIRECTOR, KATHY ENGERRAN
The Board of Directors of Brevard Cultural Alliance (BCA), Brevard's designated local arts agency, announces the appointment of Kathy Engerran as Executive Director. Engerran has served as Interim Director of BCA since October 2019 and has been a full-time BCA staff member since 2004.
Kathy has held previous positions as an arts administrator with the Florida Division of Arts and Culture, Department of State, the state arts agency in Tallahassee, and with the Hillsborough Arts Council in Tampa. She received a Bachelor's degree in Communications from Florida State University.
During her tenure, Kathy has successfully led cultural programs such as BCA's Cultural Summits and Cultural Support grant programs, and has over 30 years of experience in arts administration.
"Kathy was a natural fit for the Executive Director position," stated Leah Blackmore, President of the Brevard Cultural Alliance's Board of Directors. "I am confident that Kathy will continue to take the BCA to new heights as a result of her tenure, relationships, and commitment to the advancement of arts and culture here in our community."

"I am honored and excited to be appointed as the Executive Director for Brevard Cultural Alliance. I look forward to working with our dedicated Board of Directors, staff, and our cultural community stakeholders as we unite to elevate the arts and add value to our community," said Engerran.
Since 1975, Brevard Cultural Alliance has offered high quality programs and services for cultural organizations, artists and students in Brevard Public Schools. To learn more about Brevard Cultural Alliance, please visit the website at www.artsbrevard.org..