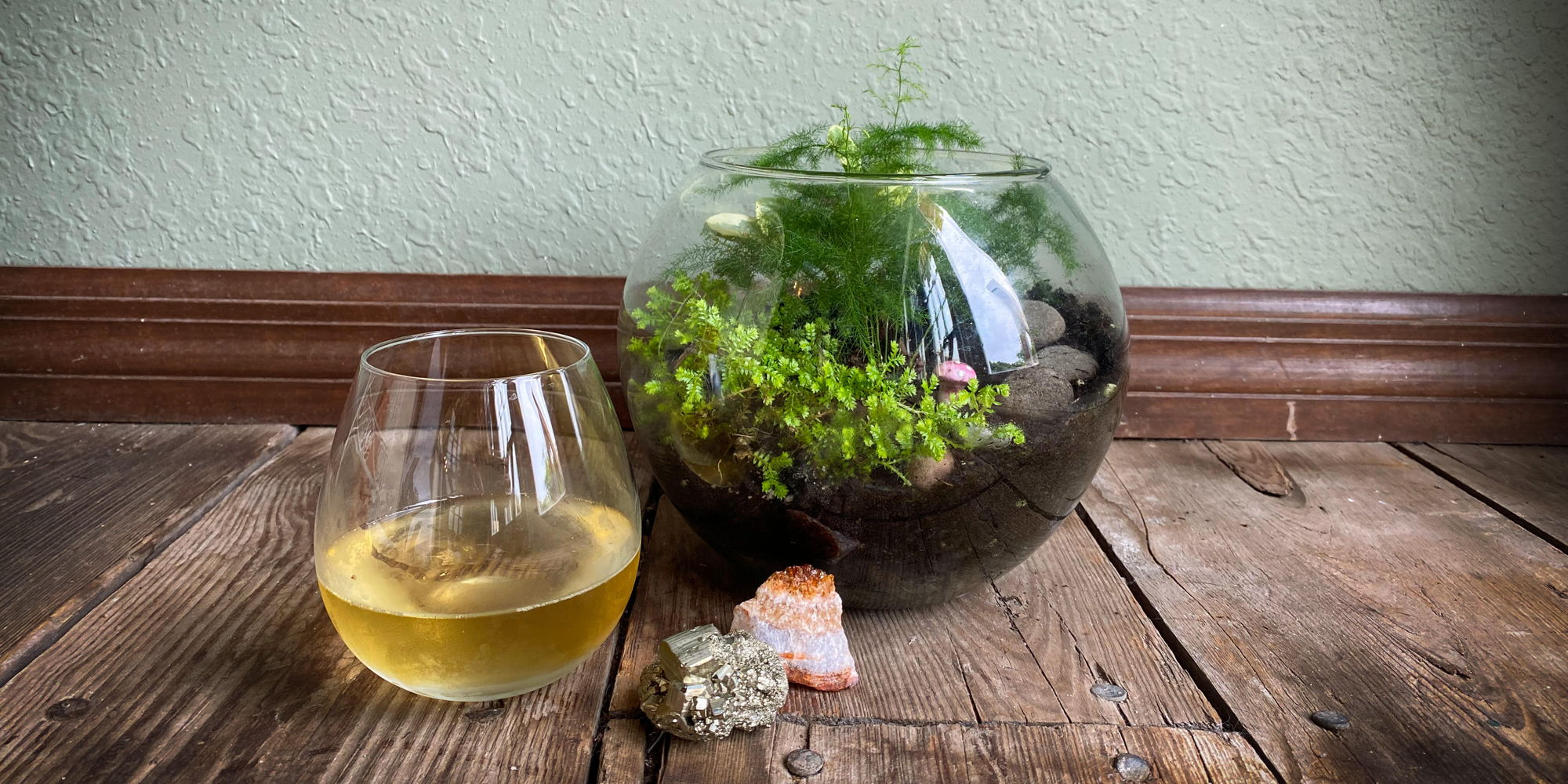 The Plant Buzz: Mystical Terrarium
Join our monthly event, The Plant Buzz, for a fun selected artsy activity or craft involving gardening with one complimentary alcoholic (or non-alcoholic) drink of choice!
Craft your own mystical terrarium led by team member, Skylar. We supply a crystal, terrarium plants, glass globe container, stones, additional supplies, and your first drink. Tickets also include a coupon for 25% off a bottle of wine to purchase in The Farmers Market and the opportunity to win additional prizes during this event!
Our selection of local craft beers, cold brew, kombucha, and naturally fermented wines will be available for selection provided by The Farmers Market! Drink menu available in mandatory questionnaire once ticket(s) are purchased.
Our Farmers Market will have snacks, produce, fresh bread, additional drinks, and more available for purchase before and after this event for you to continue enjoying your Funday Sunday in the gardens!
*This event is not BYOB. A selection of wine, beer, cider, and other beverages will be available for purchase at this event. Non-alcoholic options like kombucha, cold brew, and water available as an alternative to your first complimentary beverage.
Happens on the following Dates:
Sep 19, 2021, 12:00 pm to 1:00 pm
Sep 19, 2021, 2:00 pm to 3:00 pm