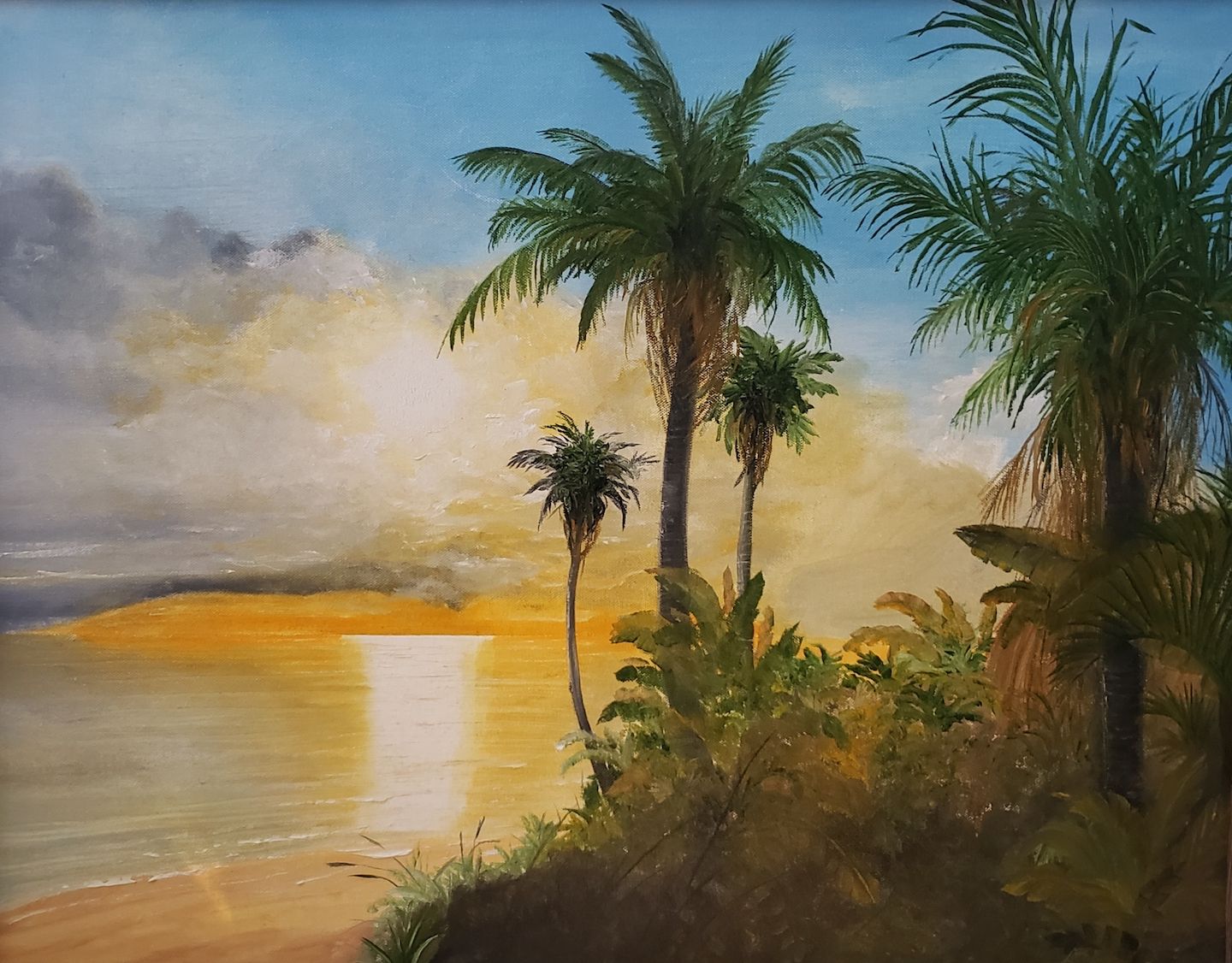 The Oil Paintings of Delia Swenson Exhibit at Studios of Cocoa Beach
The Studios of Cocoa Beach begins the new year with an exhibit featuring "The Oil Paintings of Delia Swenson".  Delia's nature series is inspired by the beautiful landscapes of the Cocoa Beach area, where Delia lives. Her masterful use of color and composition brings the landscapes to life. You can almost hear the wind and waves and smell the salt air in her realistic oil paintings.
An accomplished oil painter, Delia first picked up a paintbrush in November 2009. Her art is a tribute to perseverance and prayer. Delia, who is a two time cancer survivor with a handicapped son, says, " I was going through some difficult times. I prayed. God heard me… and He gave me Art. I find joy, love and peace when I paint. The feel and texture of the oils now is a part of me, of who I am. My life has been changed by art and is now full of  color and my goal is to capture it.. Some days my paintings consume me. as emotions leap upon the canvas. I hope a little of what I feel when I paint transfers to the viewer."
The Studios of Cocoa Beach, a non-profit gallery staffed by artists, is located at165 Minuteman Causeway in downtown Cocoa Beach. You can view Delia's work from January 2 to January 30, 2022. The gallery is open Wednesday to Saturday 9 am to 7 pm and Sundays 10 am to 3 pm.  For more information on Delia, other artists, and classes visit the website: www.studiosofcocoabeach.org or follow the Studios on Facebook and Instagram.
End Date:

January 30, 2022