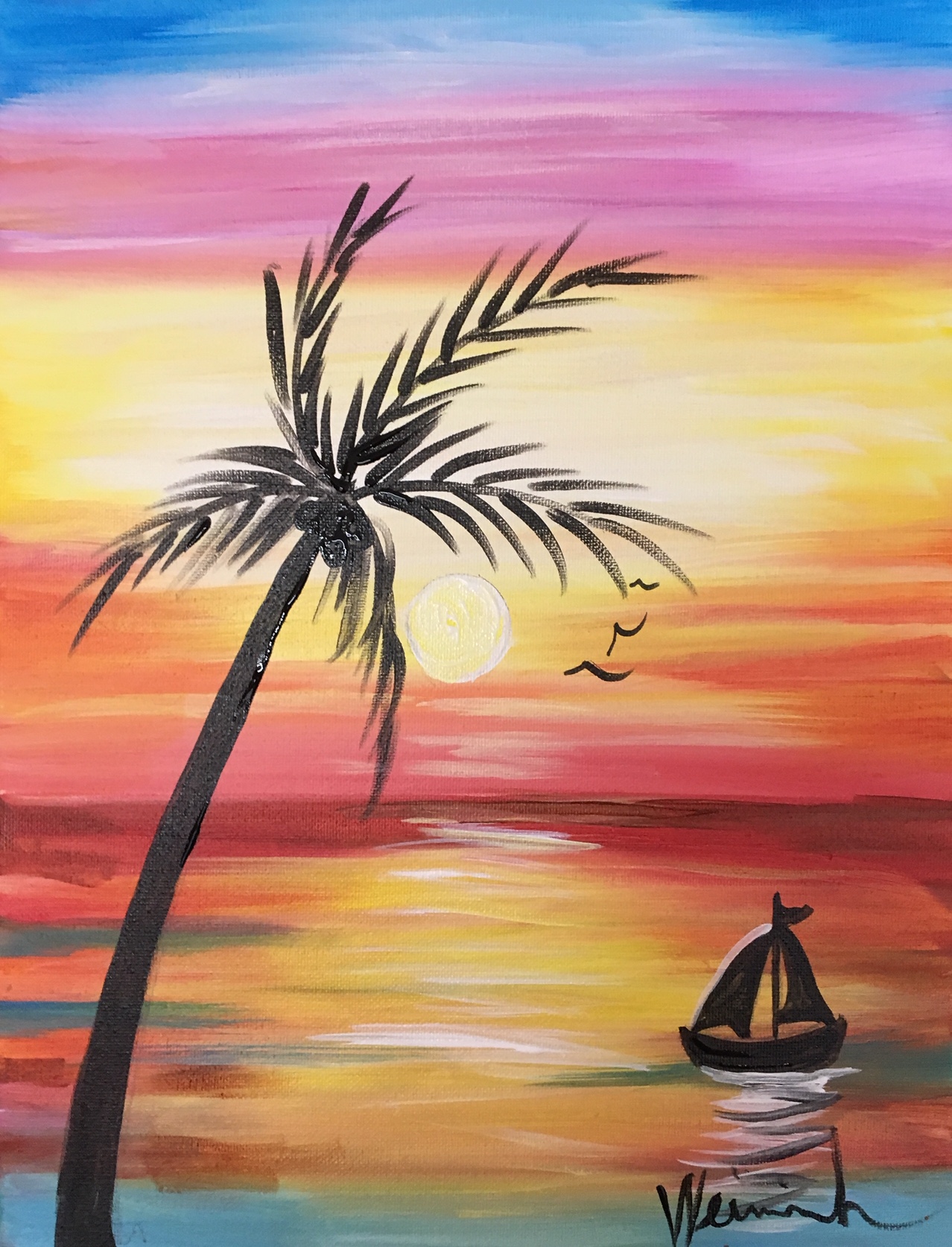 Sunset Cruise Paint Party at the Studios
The Studios of Cocoa Beach is hosting a paint party on Friday,November 12, 2021 from 6 to 9 pm. This easy class is for both the beginner, no talent necessary, and those who are experienced in making art.  In this three hour class instructor Jaymee Weinreich will guide you step by step as you create "Tropical Cruise", a 16″ x 20″ fanciful, tropical work of art. Skills practiced include the fundamentals of mixing colors, blending and detail work.
Jaymee is an Acrylic, Oil, Pastel, and Jewelry artist whose paintings include portraits, rain forests, fantasy, and island landscapes. She has a Fine Arts Degree from Florida International University and has been a professional artist for over 23 years.  An experience art teacher, Jaymee loves paint parties and feels that there is an artist in everyone.  Bring a friend and your favorite beverage and let Jaymee unleash your creativity.  You can view her work at the Studios of Cocoa Beach and on her website www.weinreichstudios.com.
Fee for the class is $35 which includes all supplies.. You con text Jaymee at 321-588-3352 or email jayeeweinreich@gmail.com if you have any questions. Registration is online at the Studios website www.studiosofococoabeach.org.  The Studios is located at 165 Minuteman Causeway in downtown Cocoa Beach and is open Wednesday to Saturday 9 am to 7 pm and Sundays 10 am to 3 pm.