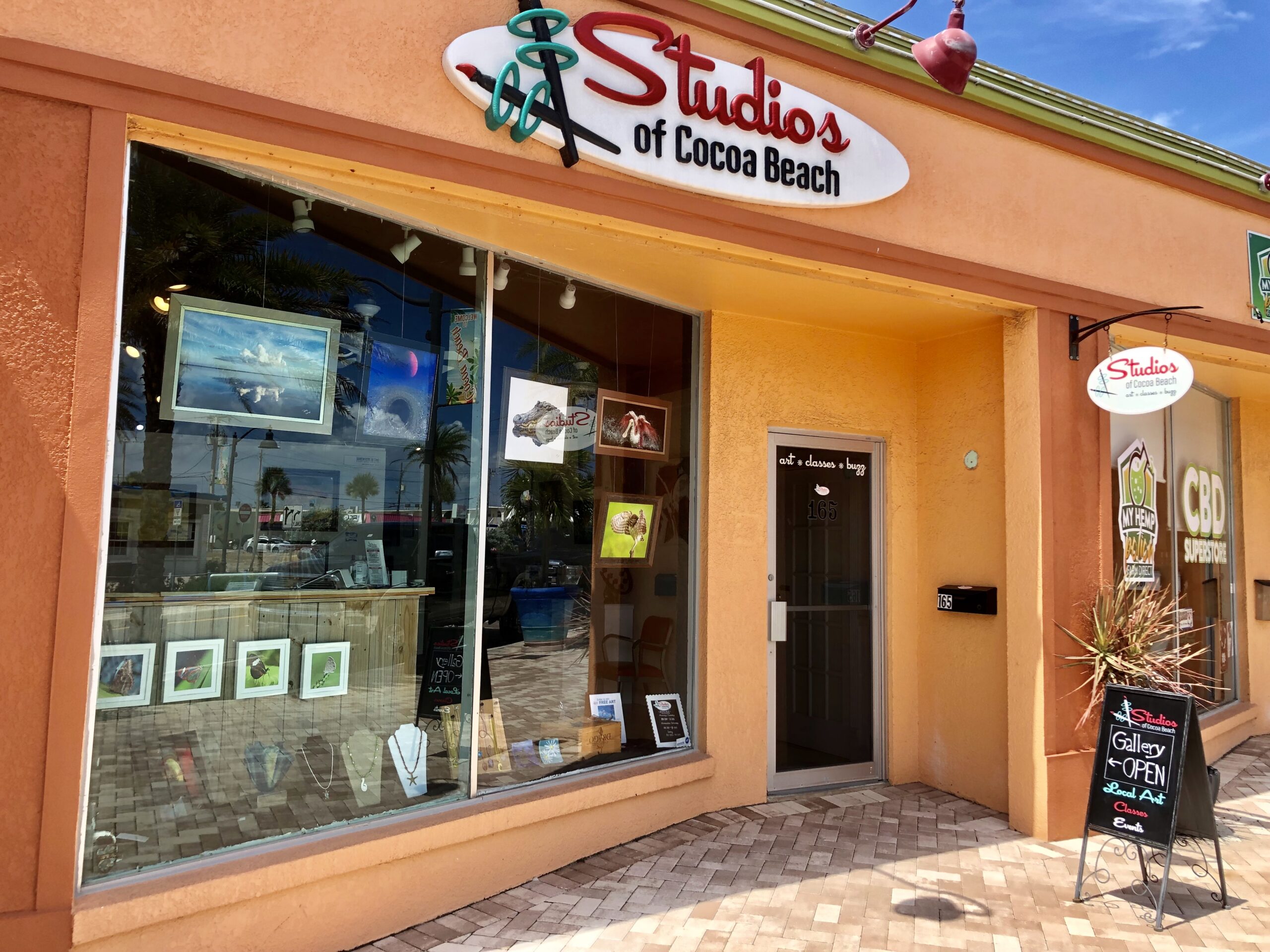 Studios of Cocoa Beach Beautify Brevard with Street Clean Up
Studios of Cocoa Beach Artists Beautify Brevard by Adopting Road Starting with a Clean Up on August 21, 2021
The Studios of Cocoa Beach, in partnership with Keep Brevard Beautiful, has agreed to keep the downtown section of Minutemen Causeway in Cocoa Beach free of litter and the water drainage collection gardens tidy.  Working with the Cocoa Beach Main Street Program the Studios will hold their first clean-up on Saturday August 21, 2021 from 8-11am.
At the time of the clean-up the City of Cocoa Beach and the Studios will be unveiling a street sign signifying that the Studios have adopted that part of the road.
This is not the only way the artists keep Brevard beautiful. They enhance the area with their artwork. You can view paintings, photography, ceramics and more inspired by our beautiful surroundings at their current exhibit entitled Beautiful Brevard, at 165 Minutemen Causeway in downtown Cocoa Beach.
The Studios of Cocoa Beach is open Wednesday-Saturday, 9am-7pm, and Sunday, 10am-2pm. For information about the artists, exhibits and classes, visit  www.studiosofcocoabeach.org, or follow them on Facebook and Instagram.