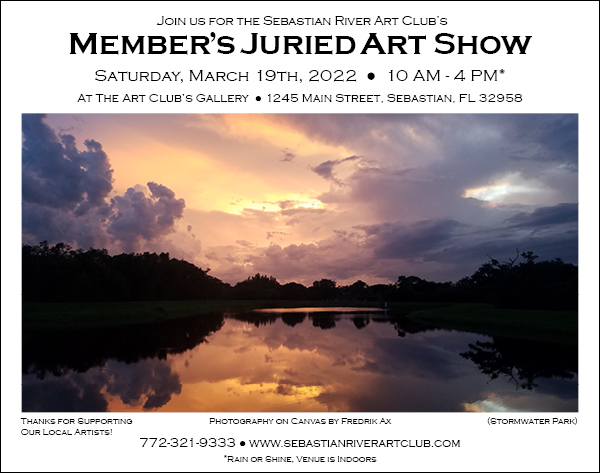 Sebastian River Art Club's Annual Juried Show
Indoors at the Gallery. Inclement weather cannot cancel this show! Join them at our Gallery, at 1245 Main Street in Sebastian, for the Annual Members' Judged Show on Saturday, March 19, 2022.
The show indoors will feature original fine art in a variety of mediums by Sebastian River Art Club Artists. Artwork and crafts by local artists and member artists will also be on display in tents on the lawn outdoors. Crafters from the Sebastian Craft Club are also participating in tents set up on the lawn. Light refreshments will be available. Looking forward to seeing you on Saturday, March 19th from 10am to 4pm!