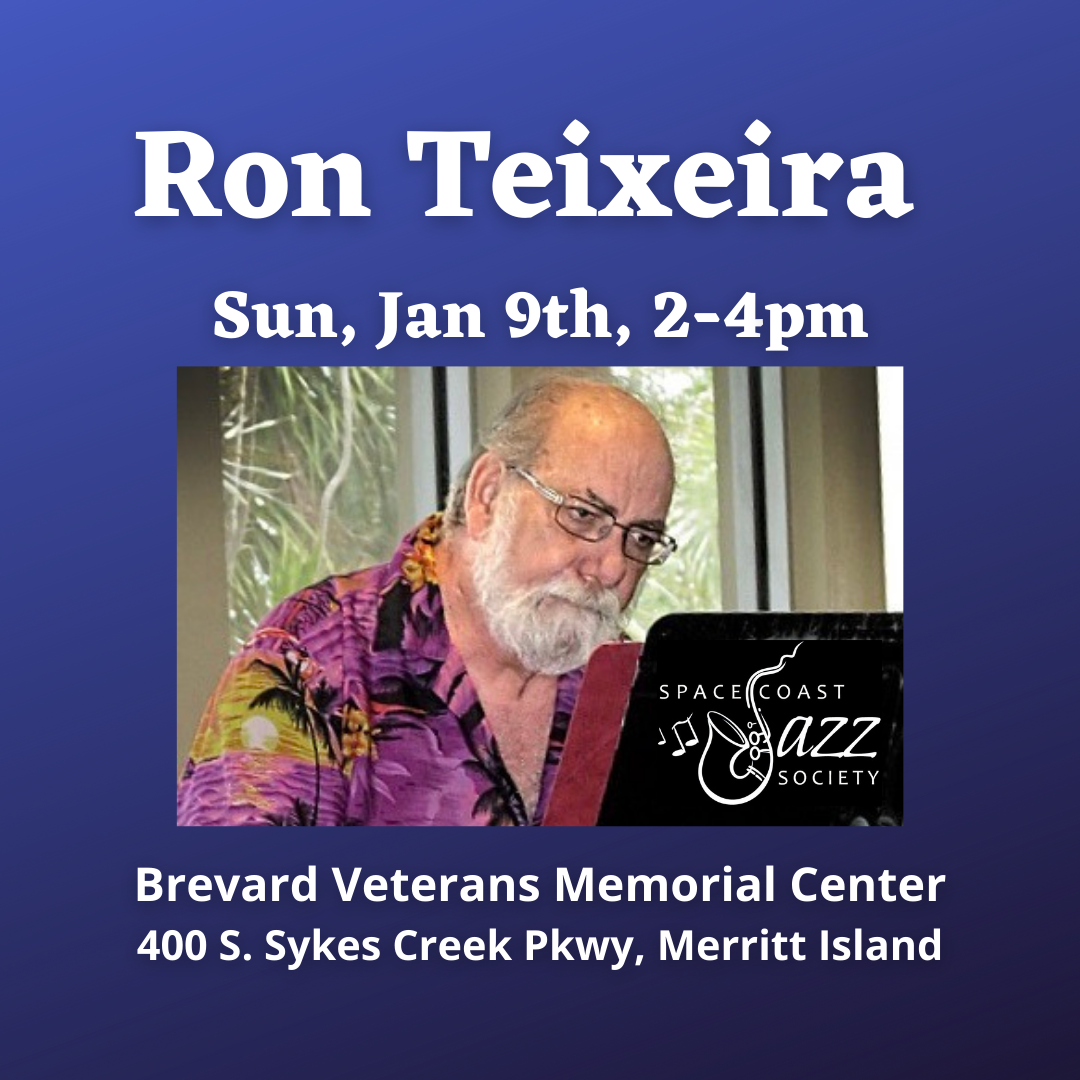 Ron Teixeira Trio in Concert
Veterans Memorial Center – Gray Hall (on the river)
400 S. Sykes Creek Pkwy, Merritt Island, FL 32952
Admission – $10 for Jazz Society members, $15 for guests
Bring your own food & drink – no food or drinks are available for purchase, however…tables, seating, great music & a beautiful view of the river are provided.
We're celebrating the beginning of the New Year with pianist Ron Teixeira on the keyboard, Al Dodds on bass & Stan Soloko on drums.
Ron has performed in New York City midtown hotels and many jazz venues for 20 years. He has performed with a long list of celebrated jazz musicians, including Frank Morgan, Bert Francis, Larry Coryell, Nancy Kelly, Pat Marino, Ira Sullivan and many other national and internationally recognized jazz artists.
Ron's hometown is our very own Cocoa Beach, FL. He attended Berklee College of Music in Boston, and received his BA degree in Composition. For many years, he has performed as part of the house trio at the famous Heidi's Jazz Club in Cocoa Beach & teaches jazz piano as well.
See past concert highlights on the Space Coast Jazz Society's YouTube channel here.