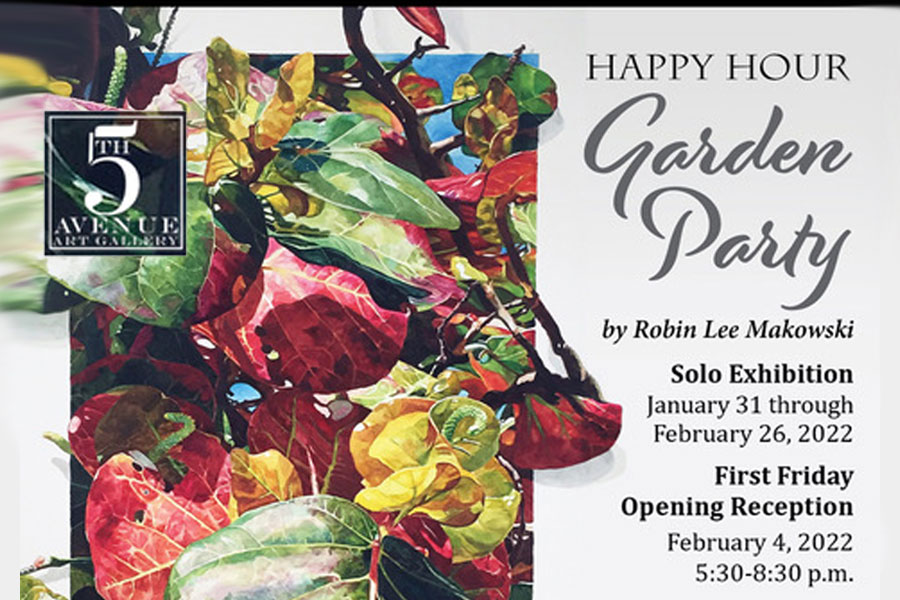 Robin Lee Makowski: Happy Hour Garden Party Exhibit
Fifth Avenue Art Gallery presents…
January 31 – February 26, 2022
First Friday Opening: February 4, 2022 | 5:30 pm – 8:30pm
Chicago native, Robin Lee Makowski, was ten years old before she realized not everyone saw the world the way she did. What appeared to be daydreaming to some people was actually an intense study of line and tone, light and shadow, by a young, budding artist. She could draw well by the time she was four, but it was not until into her teens that she became passionate about the natural gifts inherited from her father and her maternal grandfather, both artists.
Robin focuses on nature for her subjects in her award-winning work but is inspired by anything "with the right light and lots of color." Working exclusively from her own original concepts, she captures nuance and personality in all her work. The viewer realizes that the subject is something the artist knows well and loves, by the handling of the media, the composition, detail, and the play of light and color in the image. Robin's subjects range from her first love, fauna, to the collection of native plants in her own garden, to her creative still life set-ups, to figure studies and portraiture.
Fifth Avenue Art Gallery is at 1470 Highland Avenue in the Eau Gallie Arts District of Melbourne. For further information, call 321-259-8261 or visit fifthavenueartgallery.com.