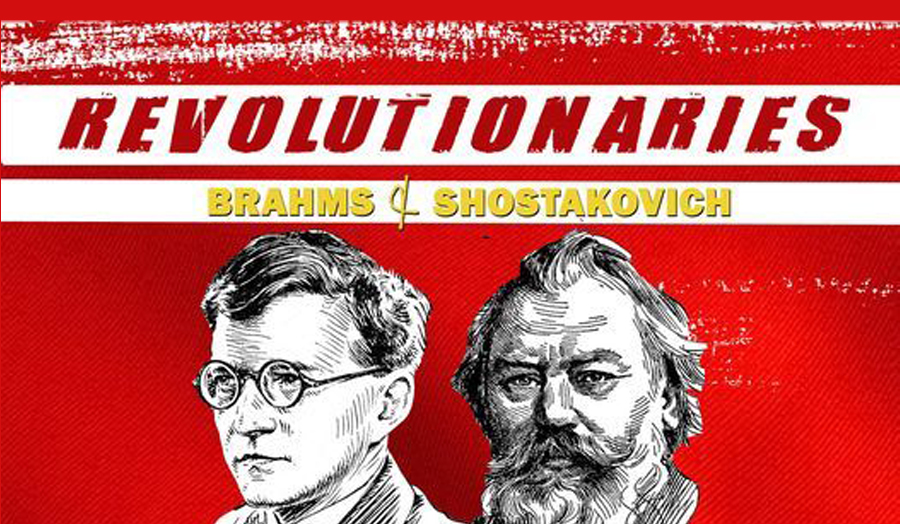 Revolutionaries: Brahms & Shostakovich Concert
Space Coast Symphony Orchestra presents..
March 5, 2022  |  7:00pm  |   Satellite High School
Brahms' final orchestral composition calls for deep lyricism and virtuosic technique from its soloists to create the illusion of a single instrument. Konstantin Dmitrov and Paul Fleury take center stage for this exhilarating work,  showing off the range and expressiveness of both the violin and cello.  Also on the program is the Southeast US Premiere of Christopher Marshall's Threnody, a work for strings written during the pandemic, offering reflection, hope and healing in the darkest of times.  The concert closes with Shostakovich's stirring Symphony No. 5.  After Shostakovich's music was publicly condemned for not conforming to Soviet ideals, the Fifth Symphony was a work his life depended on—literally. Shostakovich called his Fifth Symphony 'a Soviet artist's creative response to just criticism'.  The monumental feat he achieved was a critical, political, and public success, crackling with coiled-spring energy before setting loose one of the greatest endings in all of music with resounding timpani and, perhaps, an overtone of defiance.