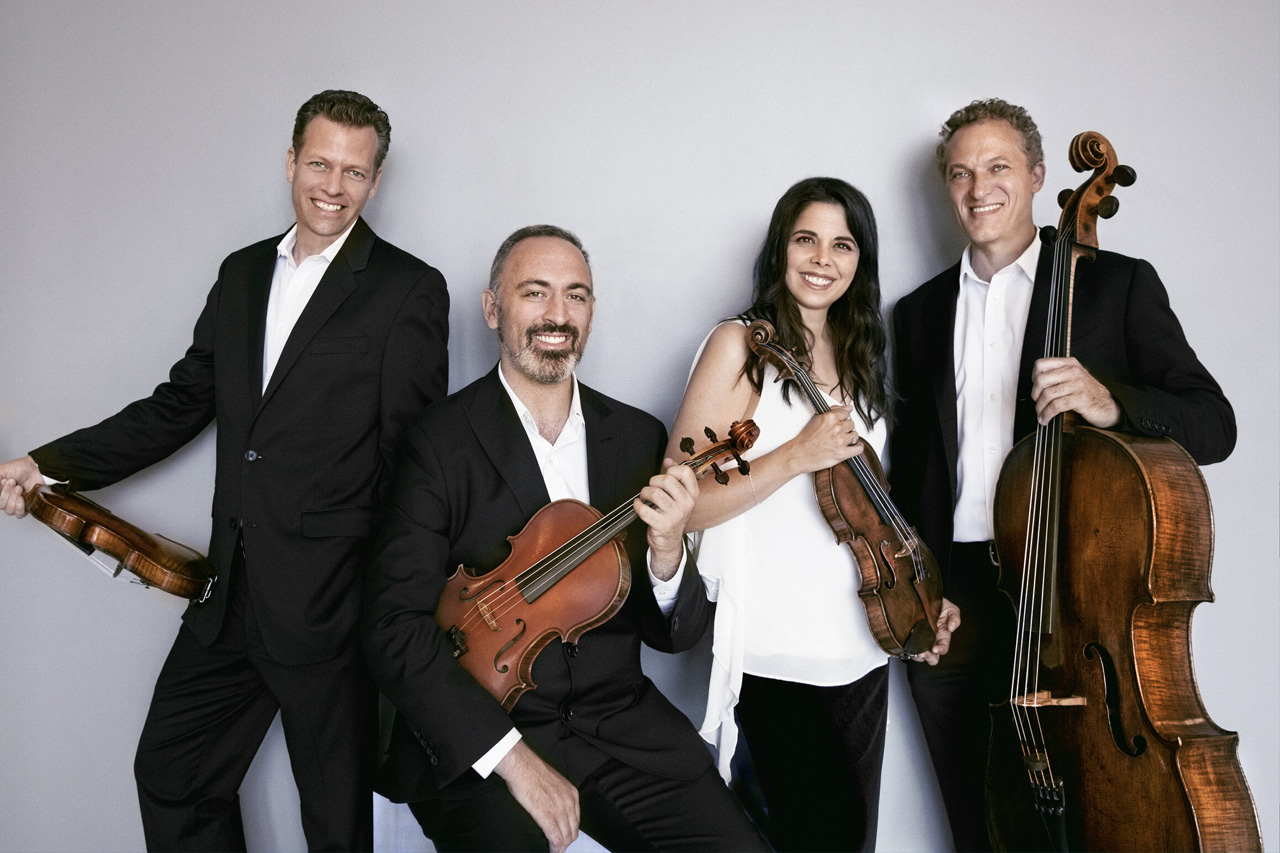 Pacifica String Quartet
Melbourne Chamber Music Society presents…
Pacifica String Quartet | 7:30 PM, Friday, November 5, 2021
The Pacifica String Quartet
Recognized for its virtuosity, exuberant performance style, and often-daring repertoire choices, over the past two decades the Pacifica Quartet has achieved international recognition as one of the finest chamber ensembles performing today.
Formed in 1994, the Pacifica Quartet quickly won chamber music's top competitions, including the 1998 Naumburg Chamber Music Award. In 2002 the ensemble was honored with Chamber Music America's Cleveland Quartet Award, and in 2006 they received the prestigious Avery Fisher Career Grant.
The quartet performs annually in the major concert halls of North America, Europe, Asia, and Australia, including complete cycles of the quartets of Beethoven, Mendelssohn, Shostakovich, and Elliot Carter.
In 2009 the quartet released a recording of the complete string quartets of Elliot Carter on the Naxos Label.  Recently Cedilla Records released their monumental recording of the complete quartets of Shostakovich.
Currently the quartet members are Artists-in-Residence at the renowned School of Music at Indiana University.