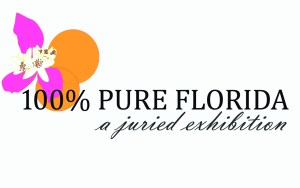 Opening Reception: 100% Pure Florida Juried Exhibit
Fifth Avenue Art Gallery presents…
February 28 – March 26, 2022
First Friday Opening: March 4, 2022 | 5:30 pm – 8:30pm
100% Pure Florida highlights the varied and extraordinary talents of local, regional and state-wide Florida artists. Pure Florida refers to the artist's residence. Subject matter and style are unlimited. This call for artists is open to all Florida artists who are 18 years of age and up.
The artwork is juried for the show by a panel of gallery artists, and they invite a guest judge each year, not associated with the gallery, to choose the award winners. Last year the awards totaled $2,100 along with a solo exhibition for the 1st Place Winner. Many of the awards are sponsored by local businesses, art organizations and individuals who value visual arts in Brevard.
Fifth Avenue Art Gallery is at 1470 Highland Avenue in the Eau Gallie Arts District of Melbourne. For further information, call 321-259-8261 or visit fifthavenueartgallery.com.