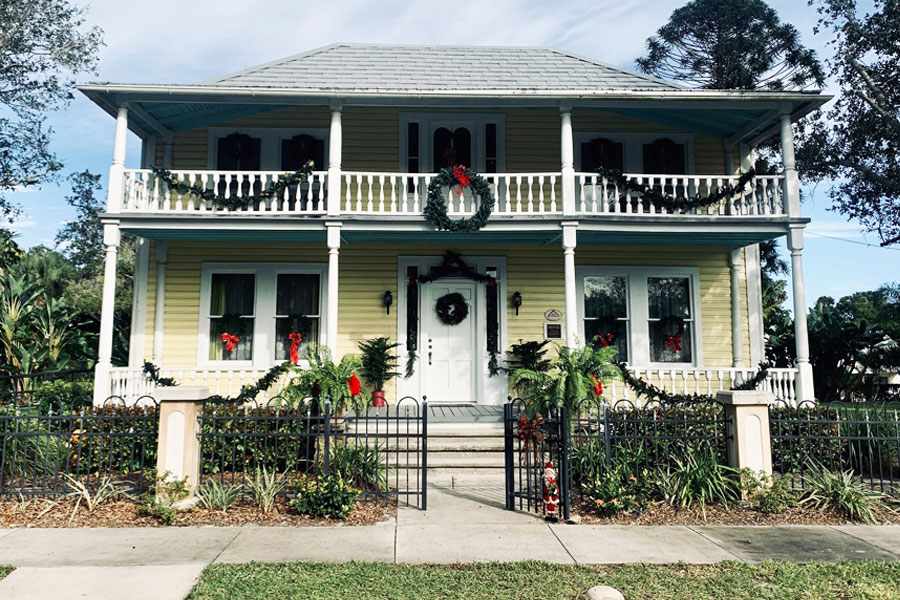 Museums of Brevard Holiday Tour of Historic Homes
December 3-5; 10:00am-2:00pm  |  December 10-12; 10:00am-2:00pm  |  December 17-19; 10:00am-2:00pm
Travel back in time to the celebrations of yesterday at the Museums of Brevard's 2nd Annual Holiday Tour of Historic Homes.
See unique architecture and gorgeous seasonal decorations! This opportunity should be a must on every list of things to do this holiday season!
Pick up your PassPort at the first historic home you visit and use that as your ticket for the remaining houses. Tickets are only available through this website. No tickets at the door. Click here to purchase tickets.
Covid-19 precautions are being taken. Many homes require reservations, please call or visit websites for details.
The Historical Homes:
The Moore Cultural Center & Museum, Mims  |  HarryHarrietteMoore.org, call: 321.264.6595
Pritchard House, Titusville  |  PritchardHouse.com, call: 321.607.0203
Cape Canaveral Light House, Cape Canaveral  |  CanaveralLight.org, call: 612.702.1379
Sams House, Merritt Island  |  brevardfl.gov/EELProgram/Sanctuaries/SamsHouse, call: 321.449.4720
Field Manor, Merritt Island  |  fieldmanor.org, call: 321.848.0365
Lawndale 1895 House Museum, Rockledge  |  FriendsofLawndale.com, call: 321.537.6607
Historic Rossetter House Museum & Gardens, Melbourne  |  RossetterHouseMuseum.org, call: 321.254.9855
Green Gables At Historic Riverview Village, Melbourne  |  GreenGables.org, call: 321.794.8901