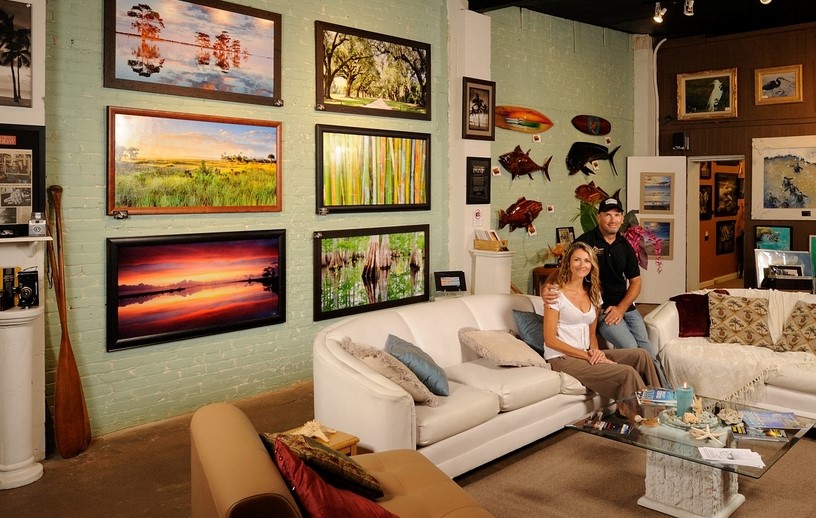 Morning Mimosa & Sunset Sangria Celebration! at Downtown Art Gallery
Join the Downtown Art Gallery as they celebrate 19 years serving Central Florida with gorgeous local art, picture framing and vibrant culture! This special event will be held on Saturday, September 25th from 10 am to 6 pm at the Gallery,  335 S. Washington Ave. in downtown Titusville.  Enjoy delicious sparkling mimosas in the morning and come back for sexy sunset sangrias in the afternoon! Nibble on tasty hors d'oeuvres as you leisurely explore the art gallery's five beautiful showrooms.
"We've watched our area grow over the years and we love helping people fill their homes with gorgeous art created by local artists and inspired by our beautiful and unique natural environment. We love living in north Brevard. We also love helping families frame their special keepsakes." said Heidi Thamert, owner with her husband Jeff.
The Downtown Art Gallery's artists will help host the event. Diane DeShong Cannon, Linda Krupp, Olivia Pickering and Laura Kucharyson will take turns demonstrating several painting mediums.   Barbara Evans is bringing her new collection of jewelry with its usual tropical flare. Fonda Haddad will show basketry techniques on gourds and Jim Boland will have a slide show history of his nature photography to view.
This event is free and open to the public. Masks and social distancing are encouraged.  You can find out more about the event on their Facebook event page or by calling 321-268-0122.