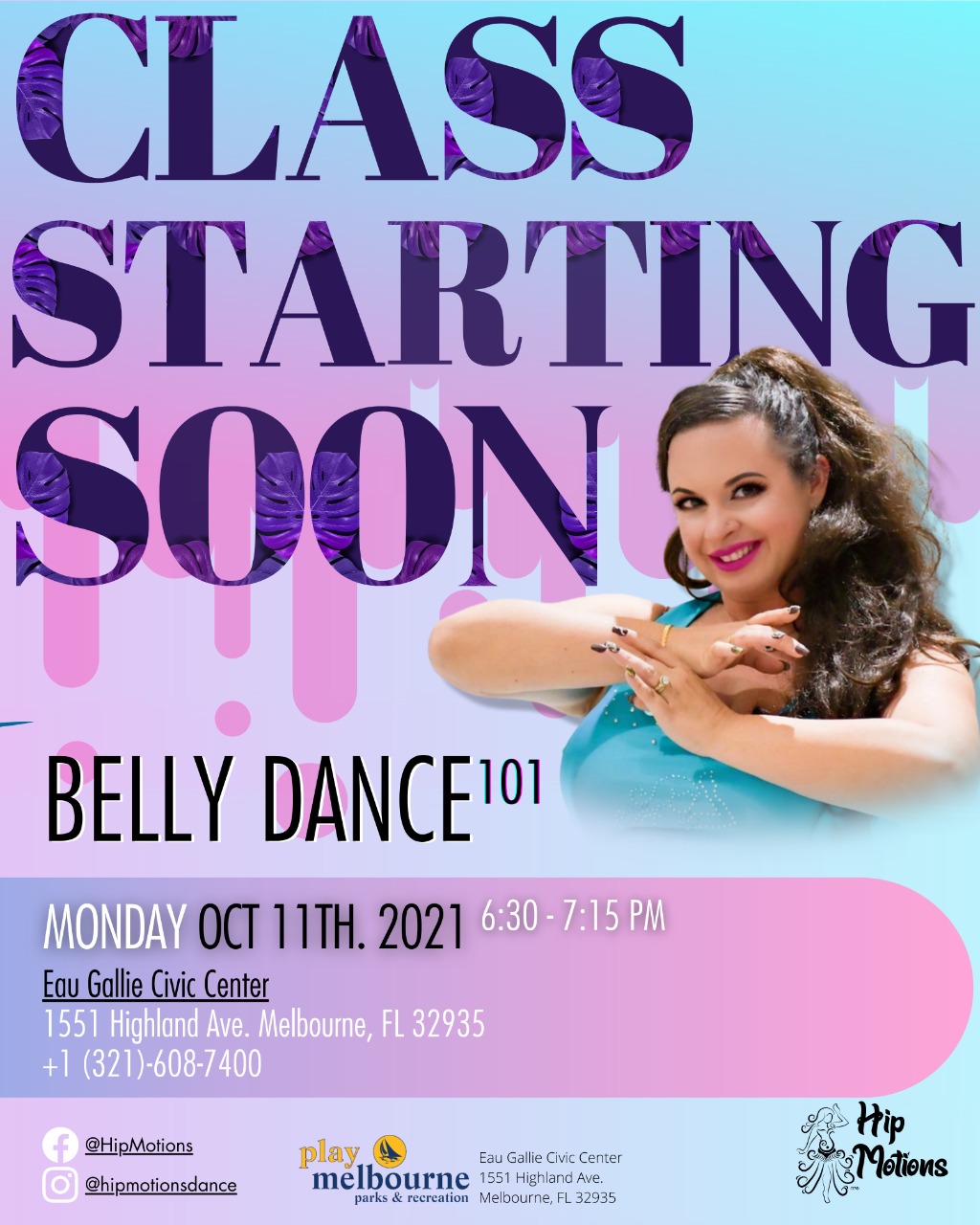 Melbourne Belly Dance Classes with Hip Motions
New to Belly Dance? This starter class is where you begin; designed specifically for those that are new to the art of belly dancing or as a primer class to Belly Dance 201. It is for those that would like to revisit basics, anyone wanting a fun, low impact cardio escape, or as a warmup and in conjunction with "Belly Dance 201". In this class students learn proper dance posture, basic body awareness, unique belly dance vocabulary & history, shimmies, graceful arm movements, various moves and traveling steps, as well as music timing.  Each class runs for 45 minutes & repeats concepts throughout the year so every class and session will be slightly different. Get ready to get in touch with your body in a new way, have fun, and discover Belly Dance! Come see what makes the desert really sizzle!
Prerequisite: No prior experience required
4 weeks| 45 mins | $40 | Sign Up
Registration
Call the Eau Gallie Civic Center at (321) 608-7400 during business hours (Mon thru Fri 9am to 4:30pm). Payment and registration over the phone.

Stop in the Eau Gallie Civic Center at 1551 Highland Ave Melbourne FL, 32935 during business hours (Mon thru Fri 9am to 4:30pm). The front desk will handle registration.

Come in early to class, 15 minutes preferably, and visit the front desk for registration.