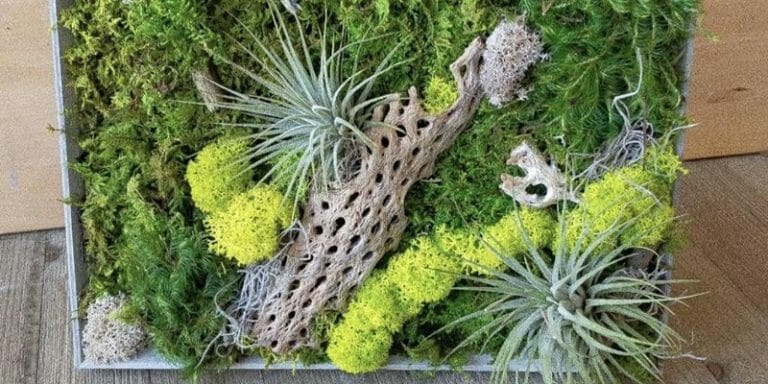 Make-n-Take: Moss Art
Did you know views of nature and natural elements have been scientifically proven to reduce stress, anxiety and depression?
Join Leslie Thomas, owner of The Seaside Succulent, for a moss-some afternoon of crafting! You'll use a variety of mosses, air plants and other botanical elements to create your own unique work of art! They are super simple to care for and so much fun to create! Leslie will teach you everything you need to know to create and care for these botanical beauties. This workshop is $50 and includes all materials and supplies. Frame size is 8×10″.
*Come early and grab a drink! A selection of local craft beers, natural wines, coffee, kombucha, and more will be available for purchase in our Farmers Market! You are welcome to bring drinks from our Farmers Market into this workshop to enjoy. Our Farmers Market will have snacks, produce, fresh bread, additional drinks, and more available for purchase before and after this event for you to continue enjoying your day in the gardens!
Happens on the following Dates:
Mar 20, 2022, 12:30pm to 1:30pm
Mar 20, 2022, 2:30pm to 4:00pm