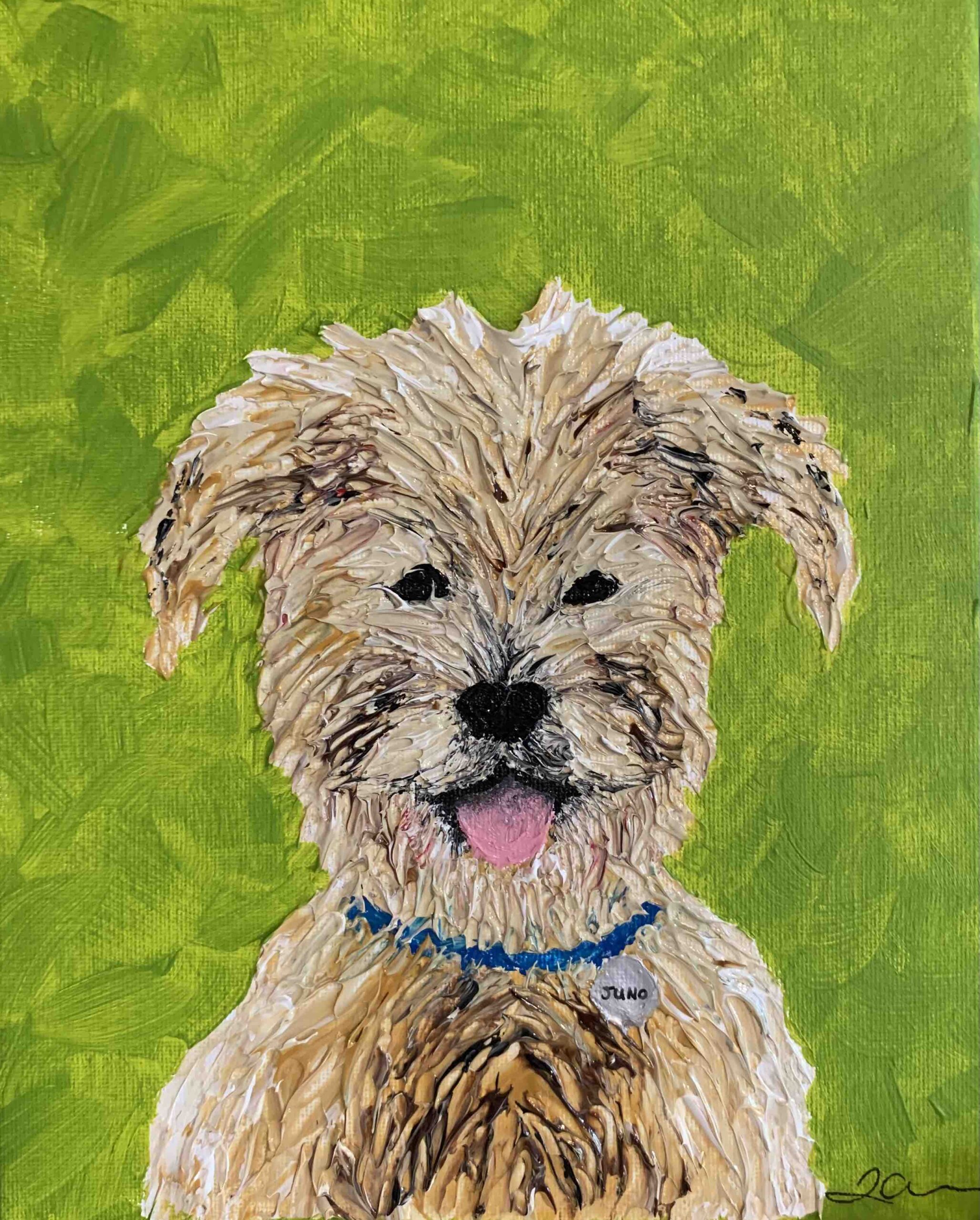 Impasto Pet Portraits Class
The Studios of Cocoa Beach is hosting a class in "Impasto Pet Portraits" on Saturday, December 11, 2021, from 2 to 4 pm.  It's your chance to create a lasting portrait of your favorite furry friend .  Instructor Tiffany Allen will teach you the highly textured impasto technique using acrylic paint , palette knives and brushes. Bring a photo of your pet and go home with a completed painting.. No experience is necessary,.
Fee for the class is $50 which includes all materials. Have a question?  Contact Tiffany Allen at tiffany@shadesofgray.com or (407) 409-0206.  Registration is online at the Studios website www.studiosofcocoabeach.
The Studios is located at 165 Minuteman Causeway in downtown Cocoa Beach and is open Wednesday and Thursday 9 am to 7 pm, Friday and Saturday 10 am to 8 pm, and Sundays 10 am to 3 pm.