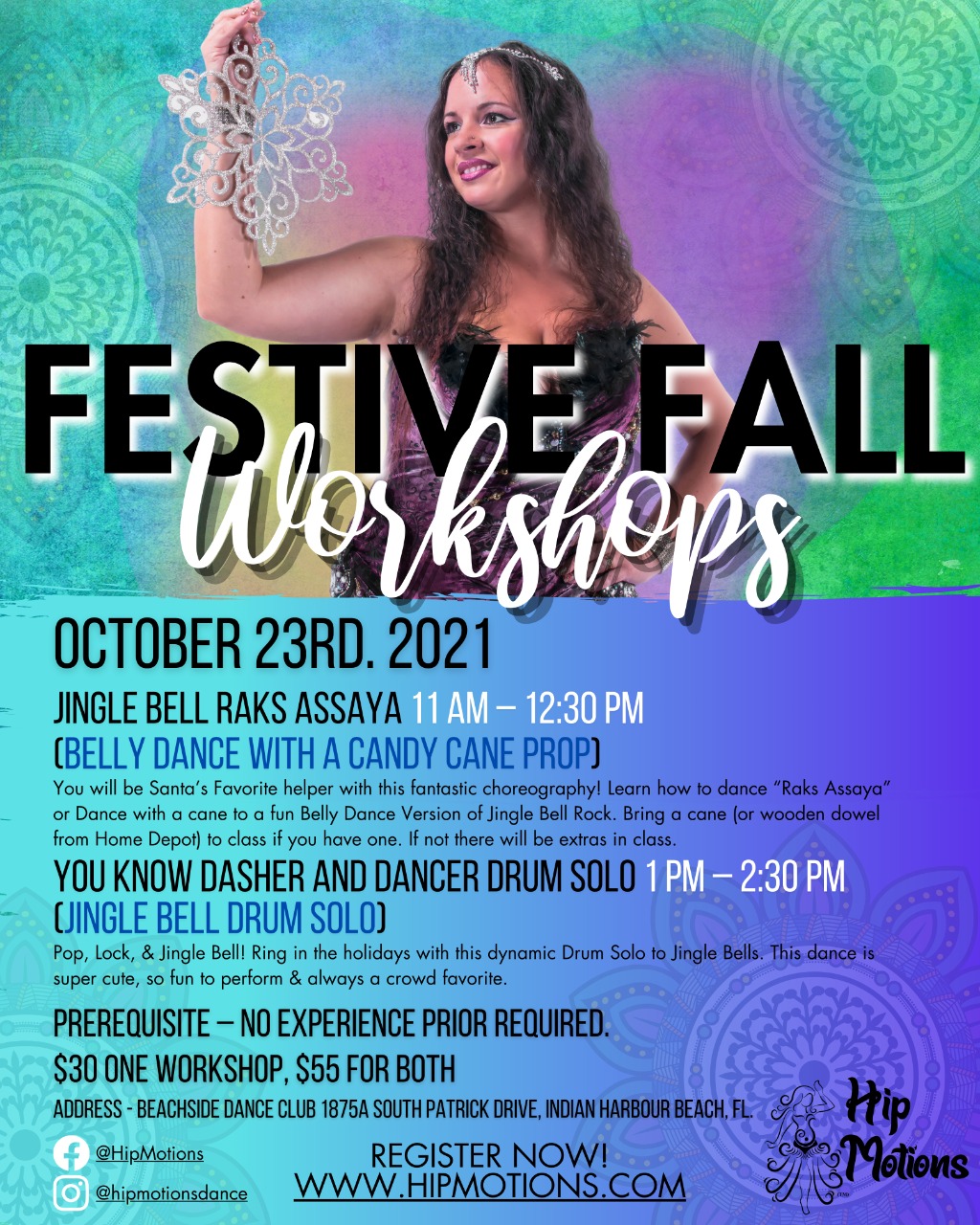 Hip Motions Festive Fall Belly Dance Workshops
Get in the Holiday Spirit!
October 23, 2021  |  Workshops at 11:00am-12:30pm and 1:00pm-2:30pm
Want to be prepared and have something fun for upcoming holiday performances or show off your skills at family & work holiday events…. well we have the perfect gift! Come get in the spirit of the holidays with Hip Motions upcoming fall workshop series featuring 2 festive fun loving choreographies to Belly Dance versions of some of your favorite merry music. Perfect for dancers of all levels! Lets Jingle Bell Rak!