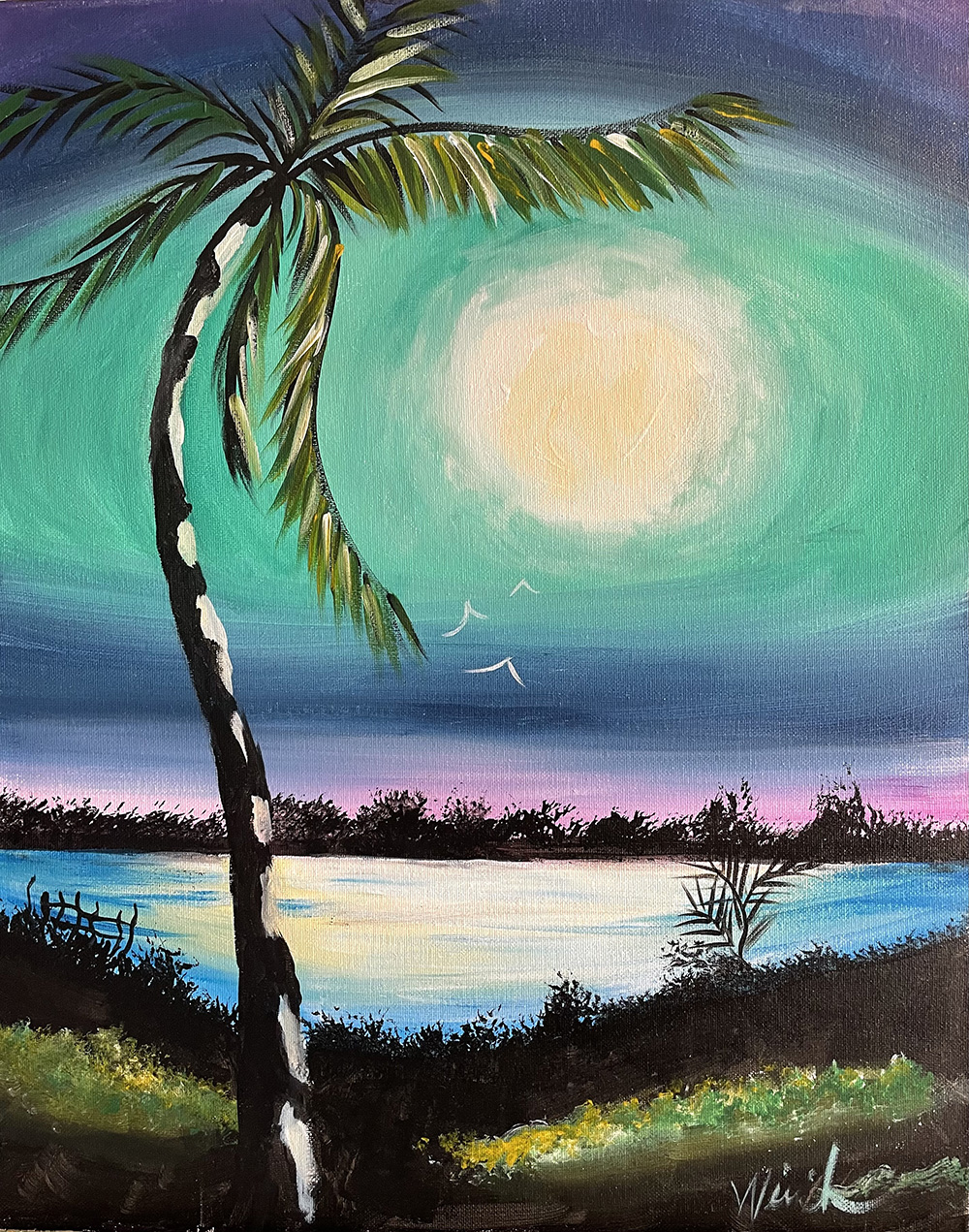 Evening Paradise Paint Party at the Studios of Cocoa Beach
The Studios of Cocoa Beach, 165 Minuteman Causeway in Downtown Cocoa Beach is hosting a paint party on Friday, March 25 from 6 pm to 8:30 pm. Experience the magic of our tropical sunsets and go home with a completed canvas; "Evening Paradise" an 11 by 14 inch acrylic painting.
Instructor Jaymee Weinreich will direct you as you will design an evening sky at dusk. Mixing, blending, and using directional brush strokes create the background for this river scene back lit by a setting sun. You can almost feel the tropical evening breeze as you view this painting!
Weinreich has a Bachelor of Fine Arts Degree from Florida International University and has been a professional artist for over twenty-three years. She works in a variety of art mediums and is an experienced teacher who believes there is an artist inside everyone..
It's a party so bring a friend and your favorite beverage. Jaymee will supply everything you need to create an 11 x 14 acrylic painting. Fee is $45 per person which includes all mateials. Call or text Jaymee at 321-588-3352 or email jaymeeweinreich@gmail.com with any questions. Registration is online at the Studios website, www.studiosofcocoabeach.org