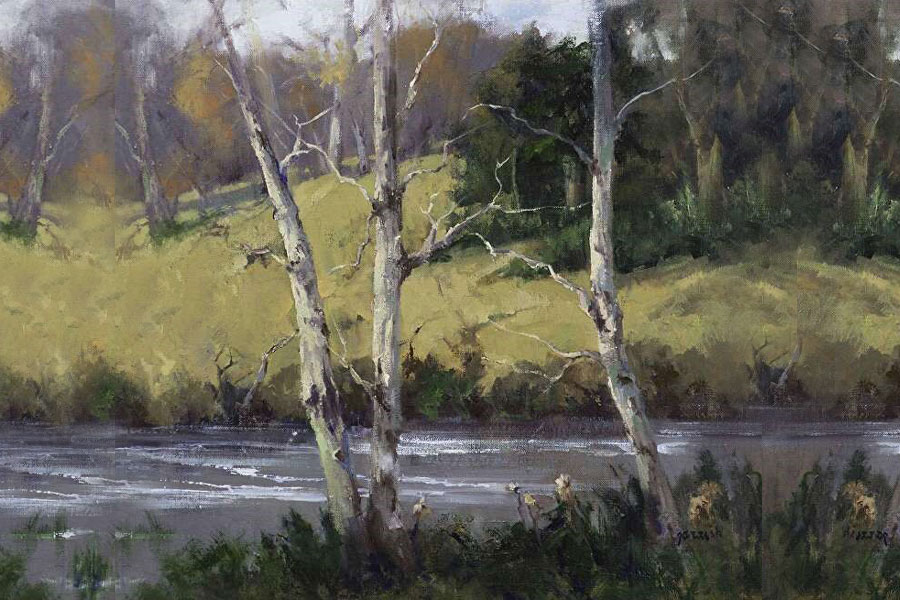 Design Principles Workshop with Mary Garrish
Design will be the emphasis of this workshop. Through lectures and demonstrations concentrating on thoughtful lines and shapes, a greater understanding of what good design "is" will become apparent. Dividing the canvas into simple abstract shapes and lines will also be explored in exercises designed to open our eyes to new possibilities. In addition, linear and atmospheric perspective will be covered to enhance the depth of your paintings.
Limited to 12 Students with a minimum  class requirement of 6.