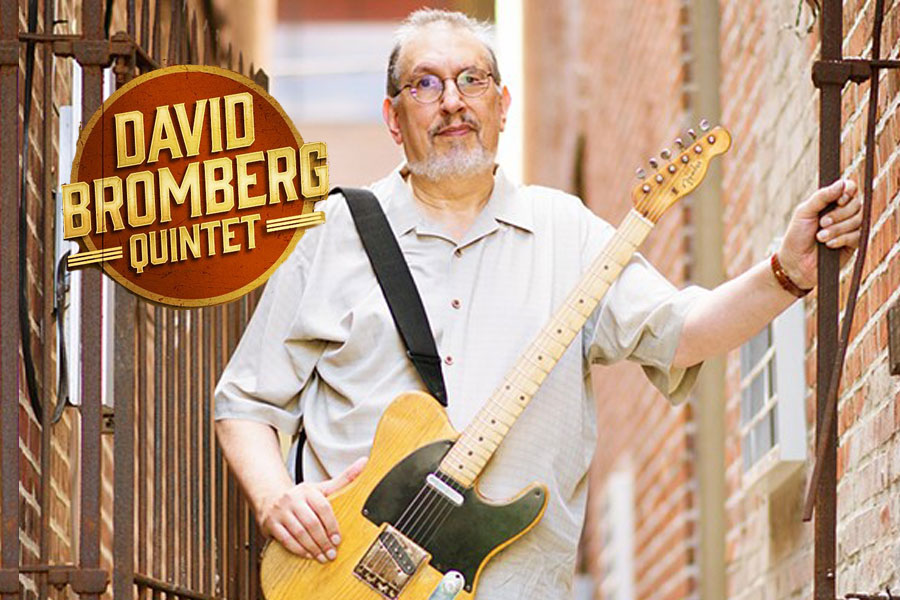 David Bromberg Quintet
King Center for the Performing Arts presents…
Sunday, February 27 at 7:30 PM
Studio Theatre at the King Center
For Americana godfather David Bromberg, it all began with the blues.His incredible journey spans five-and-a-half decades, and includes – but is not limited to – adventures with Bob Dylan, George Harrison, Jerry Garcia, and music and life lessons from seminal blues guitarist Reverend Gary Davis, who claimed the young Bromberg as a son. A musician's musician, Bromberg's mastery of several stringed instruments (guitar, fiddle, Dobro, mandolin), and multiple styles is legendary, leading Dr. John to declare him an American icon. In producing John Hartford's hugely influential Aereo-Plain LP, Bromberg even co-invented a genre: Newgrass.
Add in a period of self-imposed exile from his passion (1980-2002), during which he became a renowned violin expert, and Wilmington, Delaware's cultural ambassador; top that off with a triumphant return to music-making, and you have an amazing tale leading back to one place: the blues.
The new album, Big Road, gives Bromberg fans the most intimate portrait to date of David and the band, musically and visually. Featuring twelve new tracks, five hi-def performance videos and a mini documentary detailing the album's creation.
Join us for an intimate performance in the Studio Theatre. We think you'll agree that traveling the David Bromberg Band's Big Road is a trip work taking.