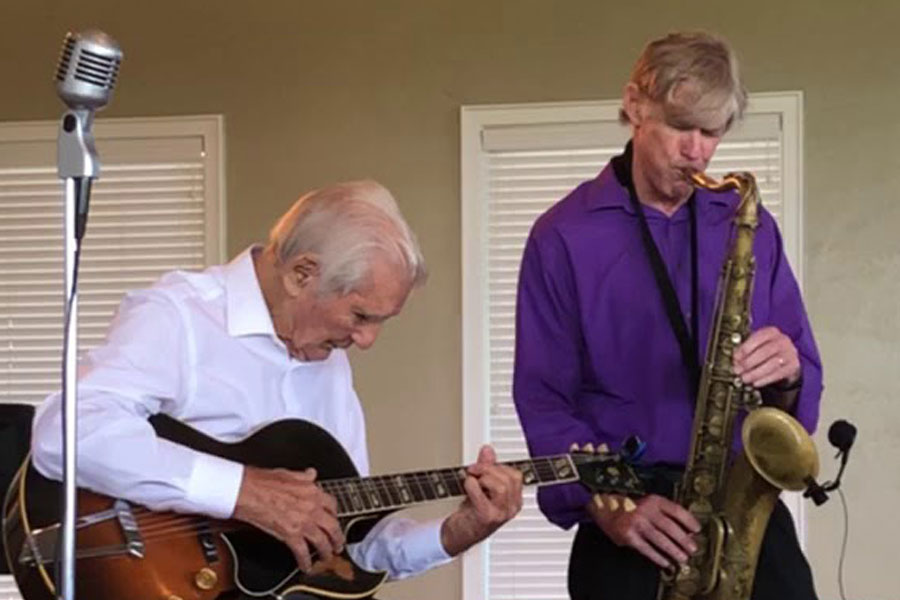 Space Coast Jazz Society: Dan Wilborn & Band Concert
Bring your own food & drink – no food or drinks are available for purchase, however…tables, seating, great music & a beautiful view of the river are provided.

Dan Wilborn plays alto, tenor, soprano sax and the flute. He will be joined by Daniel Tensbusch on keyboard, Dexter Wilborn on sax and Ron Pirtle on bass.
Dan has performed at many venues and high profile shows, including groups such as the Puzzlers, Equator, The Rainmakerz, the Space Coast Big Band and many performances for the radio station, WGRV The Groove. He has also performed at a Democratic Presidential rally for VP elect Joe Biden, live on WFIT radio, at the Melbourne Art Festival, the Foosaner Art Museum and many other events such as the Suwanee Music Festival. Dan lives in Melbourne Beach, FL.