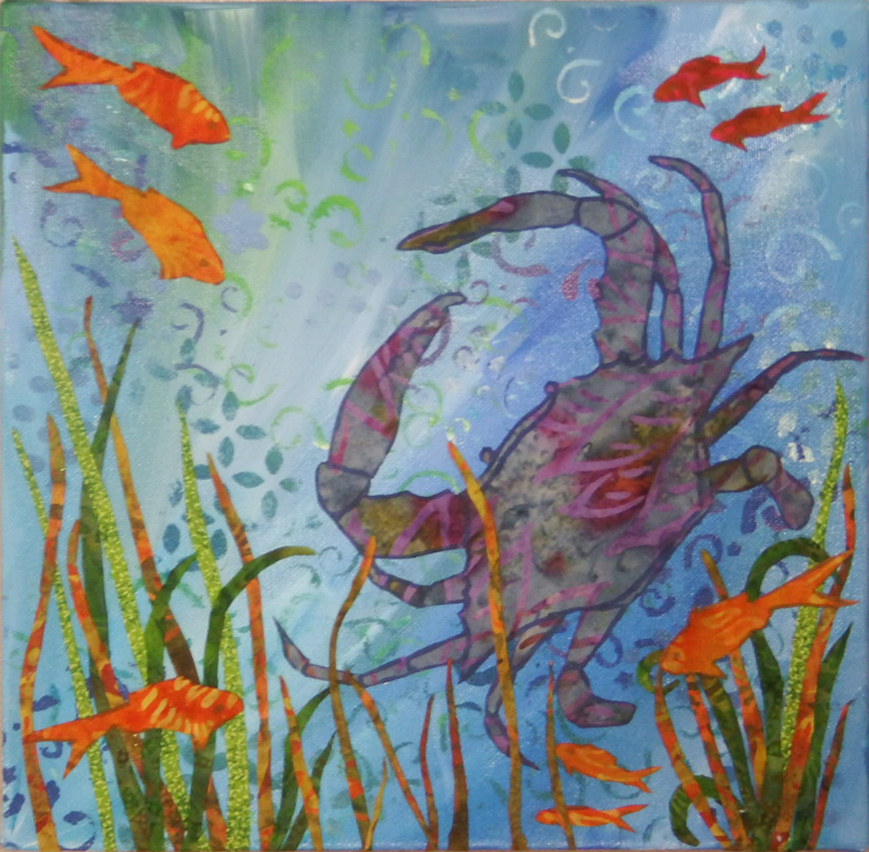 Collage Painting Workshop for Adults at Studios of Cocoa Beach
The Studios of Cocoa Beach, 165 Minuteman Causeway in downtown Cocoa Beach is once again holding classes. "Animal Collage Painting Workshop" will be held for adults on Saturday, June 12. The class is also offered for children ages 10 to 13 on Friday, June 11, and for children ages 14 to 18 on Friday, June 18. All classes run from 9:30 am to 12:30 pm.
Students will create paintings inspired by creatures living in the Indian River Lagoon. After choosing a subject, students will paint a gradient background with a stenciled animal pattern. Then they will add self made patterned papers and other collage elements using various painting techniques. All materials are provided.
The instructor is Susan West who has been teaching art for 25 years, most recently at Viera High. Her 40 year career as an artist has included 2D, 3D and digital media. She works primarily with acrylics but also enjoys watercolor and graphite. Her creations range from realistic to abstract.
Fee for the class is $30 plus a $5 supply fee. Students should bring an apron or cover up. Registration is online at www.studiosofcocoabeach.org by June 9. You can also sign up there for the Studios' newsletter to learn about future classes. For more information on this class you can contact Susan at suziwest@Lwest.net.