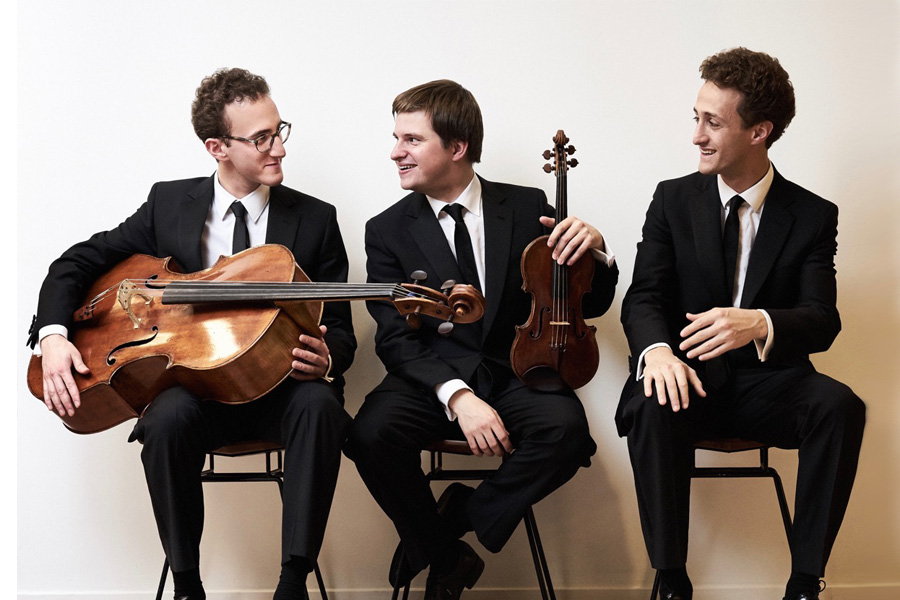 Melbourne Chamber Music Society presents Busch Piano Trio
7:30pm, Friday, January 28, 2022  |  St. Mark's United Methodist Church
The Busch Piano Trio is comprised of three young musicians, Mathieu van Bellen, violin, Ori Epstein, cello, and Omri Epstein, piano. They met in London during their studies at the Royal College of Music. "This trio is the fruit of a friendship that has existed for years," is how Omri Epstein describes the essentially spontaneous process by which the trio came into being in 2012. Today the Busch Trio members live in Amsterdam.
Since its formation in 2012, the Busch Trio has regularly appeared on major stages and festivals throughout Europe. Recent highlights include concerts at the Konzerthaus Berlin, Wigmore Hall in London, the Mozartfest in Wurzburg, the Amsterdam Concertgebouw, the  Heidelberger Fruhling, and the Liederhalle Stuttgart. Recently, the trio performed at the Phillips Collection in Washington, D.C.
The trio records for the Alpha label. They have released a series of four CDs covering the complete works for piano and strings of Antonin Dvorak. Their latest CD features the music of Franz Schubert.
Program:
Beethoven: Trio in E Flat Major, Opus 1, No.1
Brahms: Trio in C Minor, Opus 101
Ravel: Trio in A Minor