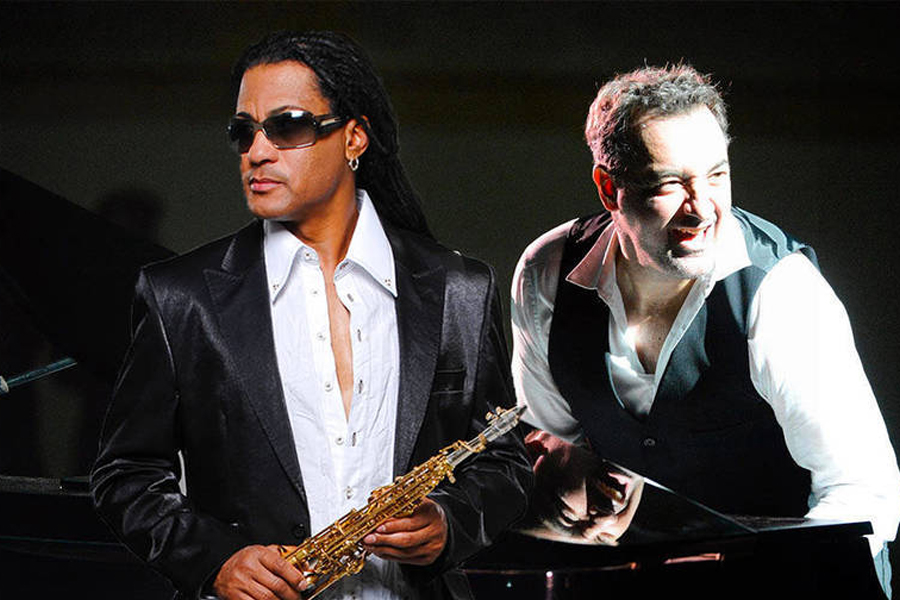 Alex Bugnon & Marion Meadows
King Center for the Performing Arts presents…
Roland's Smooth Jazz Series in the King Center Studio Theatre
Alex Bugnon has been a prolific, energetic force on the contemporary music scene for almost three decades. A renowned musician, composer and bandleader, Bugnon hales from the picturesque town of Caux, Switzerland – 4 miles above Montreux, site of the world famous Jazz Festival. No doubt, the annual convergence in his hometown and in his own home, of some of music's most illustrious names played a role in his decision to pursue a musical career, as did his early friendship with Herbie Hancock. The fact that his uncle was the legendary Donald Byrd only served to further his decision.
For more information about Alex Bugnon, visit: www.alexbugnon.com.
Marion Meadows was born in West Virginia and grew up in Stamford, Connecticut. He began playing the clarinet and studying classical music at the age of nine. He started playing tenor sax in high school, and then migrated to soprano sax. Meadows is a semi-pro cyclist, graphic artist and designer. Marion received a doctorate from Wilberforce Universty in 2016.
For more information about Marion Meadows, visit www.marionmeadows.com
*NOTE* This event is in the STUDIO THEATRE. From the King Center parking lot, continue past the Main Theatre doors and the Ticket Office, go left around the corner of the building. The Studio Theatre is straight ahead through the glass doors. Signs are overhead to direct you.