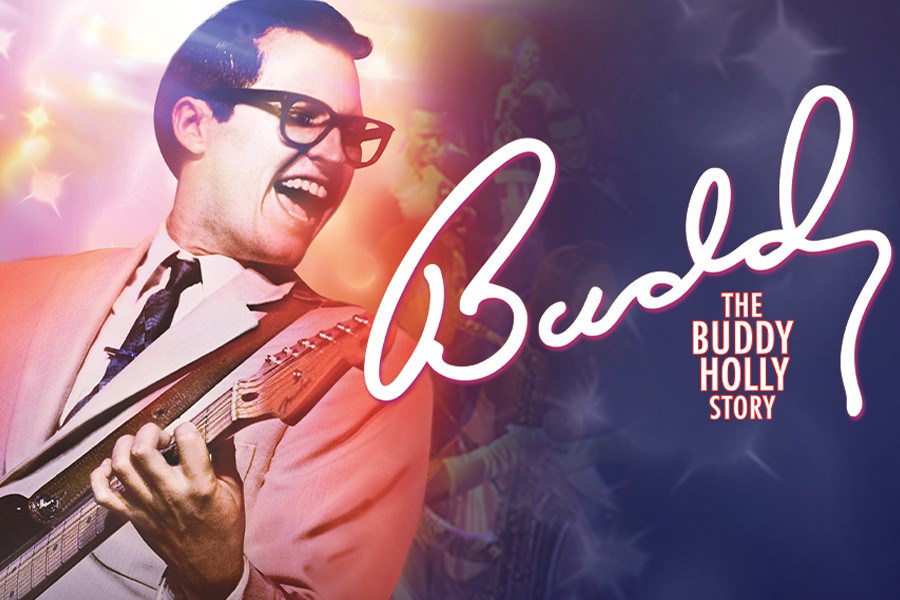 Buddy: The Buddy Holly Story
King Center for the Performing Arts presents…
December 6 & 7, 2021 at 7:30 p.m.
This show will be available upon becoming a member for the Broadway At The King Center Inaugural Season.
Sign up here
to be notified as soon as memberships are available.
ROCK 'N ROLL CHANGED FOREVER
Experience the true story of Buddy Holly, a 19-year-old kid from Texas, who made music history. Witness his meteoric rise to fame – from the moment in 1957 when "That'll Be the Day" hit the airwaves until "the day the music died" with his tragic death less than two years later.
RENOWNED PLAYLIST
Featuring more than 20 hits including "That'll Be The Day," "Peggy Sue," and "Oh, Boy!" – Buddy will have you on your feet and "send you out of the theater on an unstoppable high!" (The Boston Globe)
BUDDY is acceptable for theater-goers of all ages.