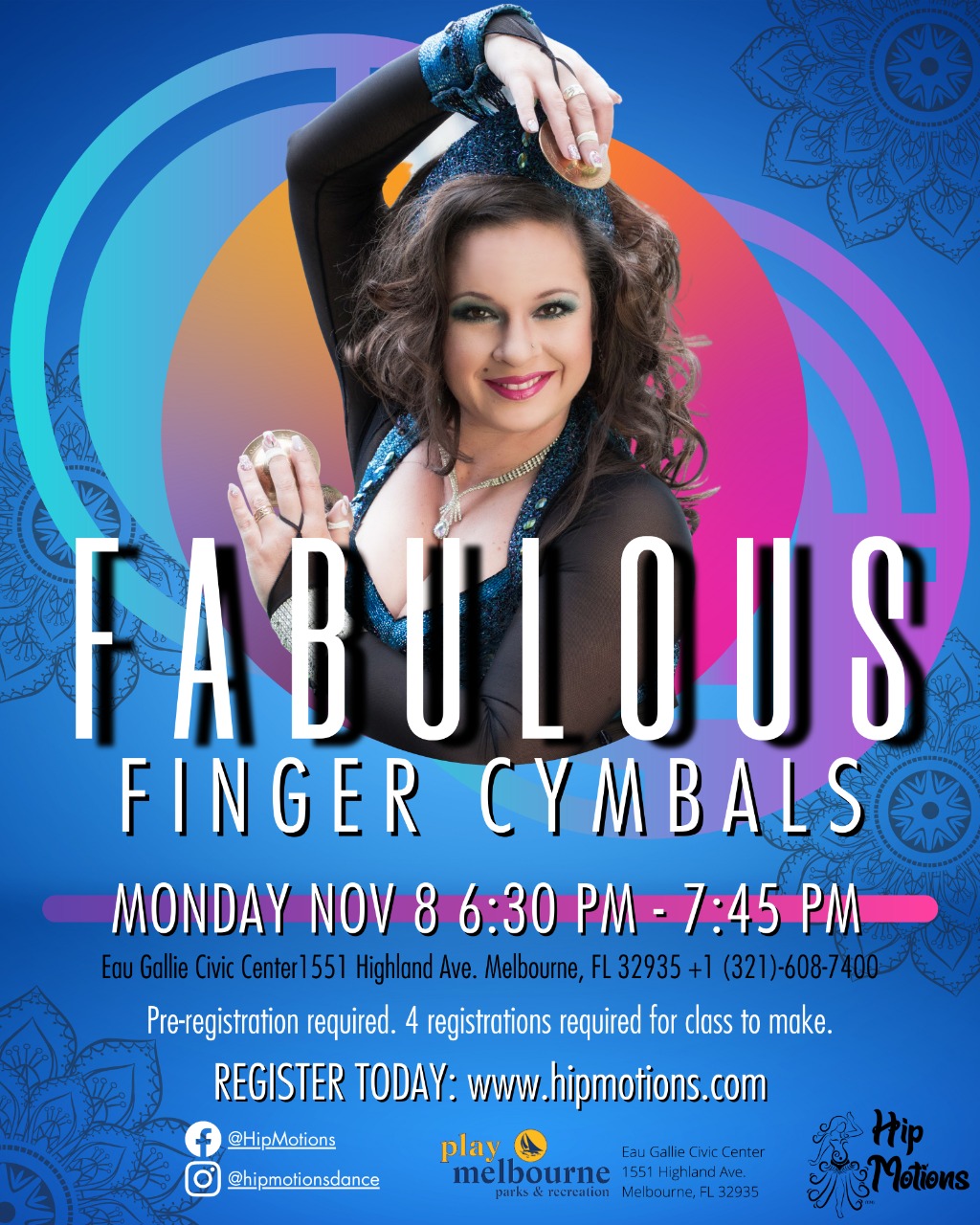 Belly Dance Classes – Eau Gallie
Learn to Belly Dance with the Only Belly Dance Academy in Brevard County
You'll be belly dancing more quickly and confidently than you ever thought possible, with Hip Motions comprehensive, systemized step-by-step Belly Dance Academy.
Feel more alive, happy, enjoying gentle movement, boost your confidence, and be in tune with your body.
We offer classes all around Brevard County and the Space Coast including greater Melbourne and Beachside.
Dance * Connect * Achieve