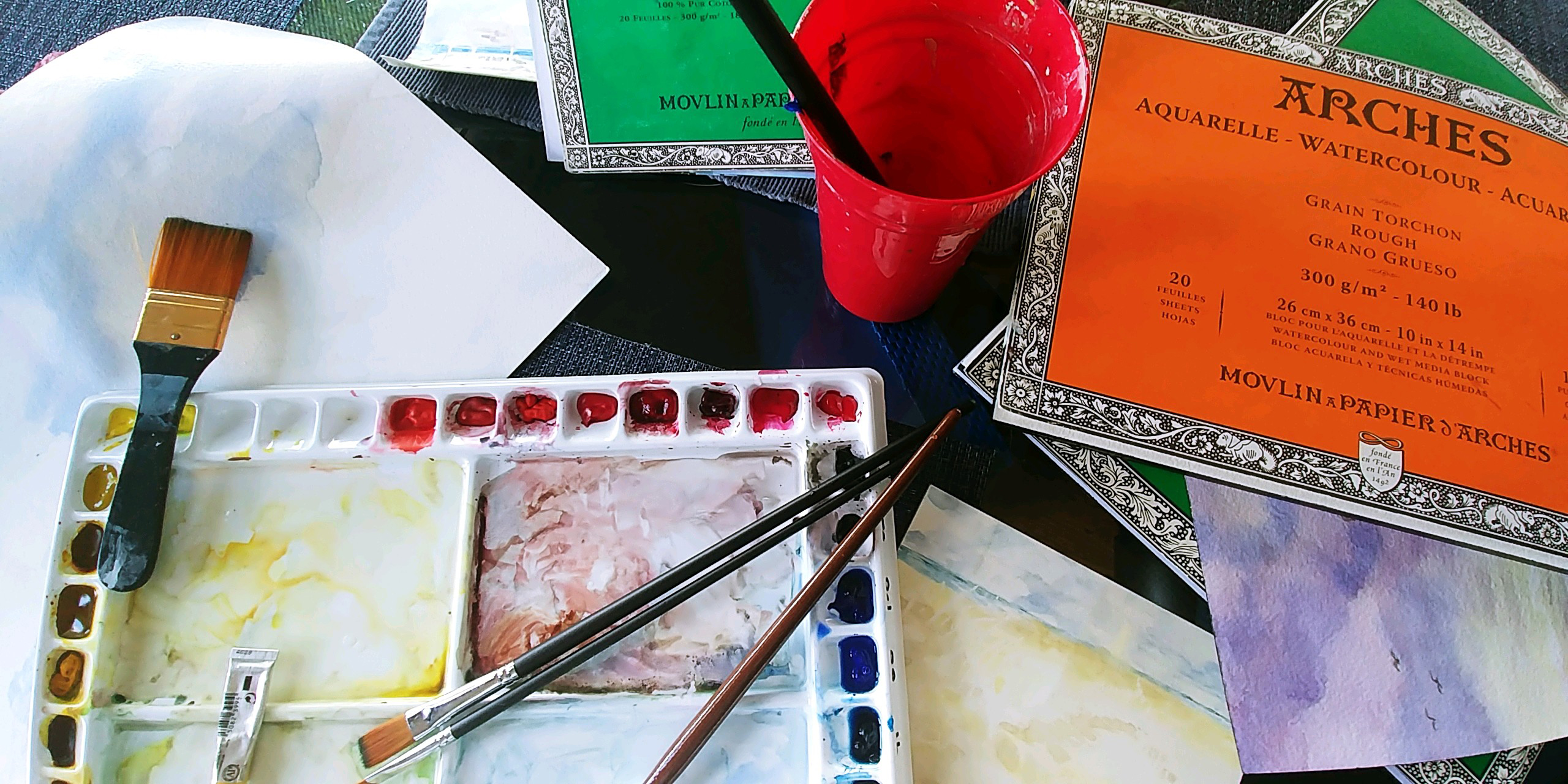 Beginning Watercolors Class at Studiios of Cocoa Beach
The Studios of Cocoa Beach, 165 Minuteman Causeway in downtown Cocoa Beach is offering a series of watercolor classes, taught by Jan Bryant of Cocoa
The first "Beginning Watercolor Class" is on Monday, March 21 from 9:30 to 11:30 am. This is an introductory class where beginners will explore the different types of watercolor paper; brushes and paint choices. and practice techniques, including wet on wet and wet on dry. These watercolor experiences will be fun, with no worrying that you might "ruin a painting"! After this class you will be ready to paint a picture in watercolor and understand what supplies you will need.
Jan Bryant is an award winning artist with many one man shows to her credit. She works in watercolors, acrylics, ink and pastels. She has taught at the college level in Kentucky and Ohio and locally at Central Brevard Art Association. She loves teaching and sharing her expertise with everyone.
She has even taught painting to caregivers through the Health First Foundation. If you have been waiting to explore watercolor painting, here is your chance to work with a great teacher.
Fee for the class is $45 which includes all materials. Register for classat the Studios website: www.studiosofcocoabeach.org. This non-profit gallery is open Wednesday and Thursday from 9 am to 6 pm, Friday and Saturday 10 am to 7 pm and Sunday 10 am to 3 pm.