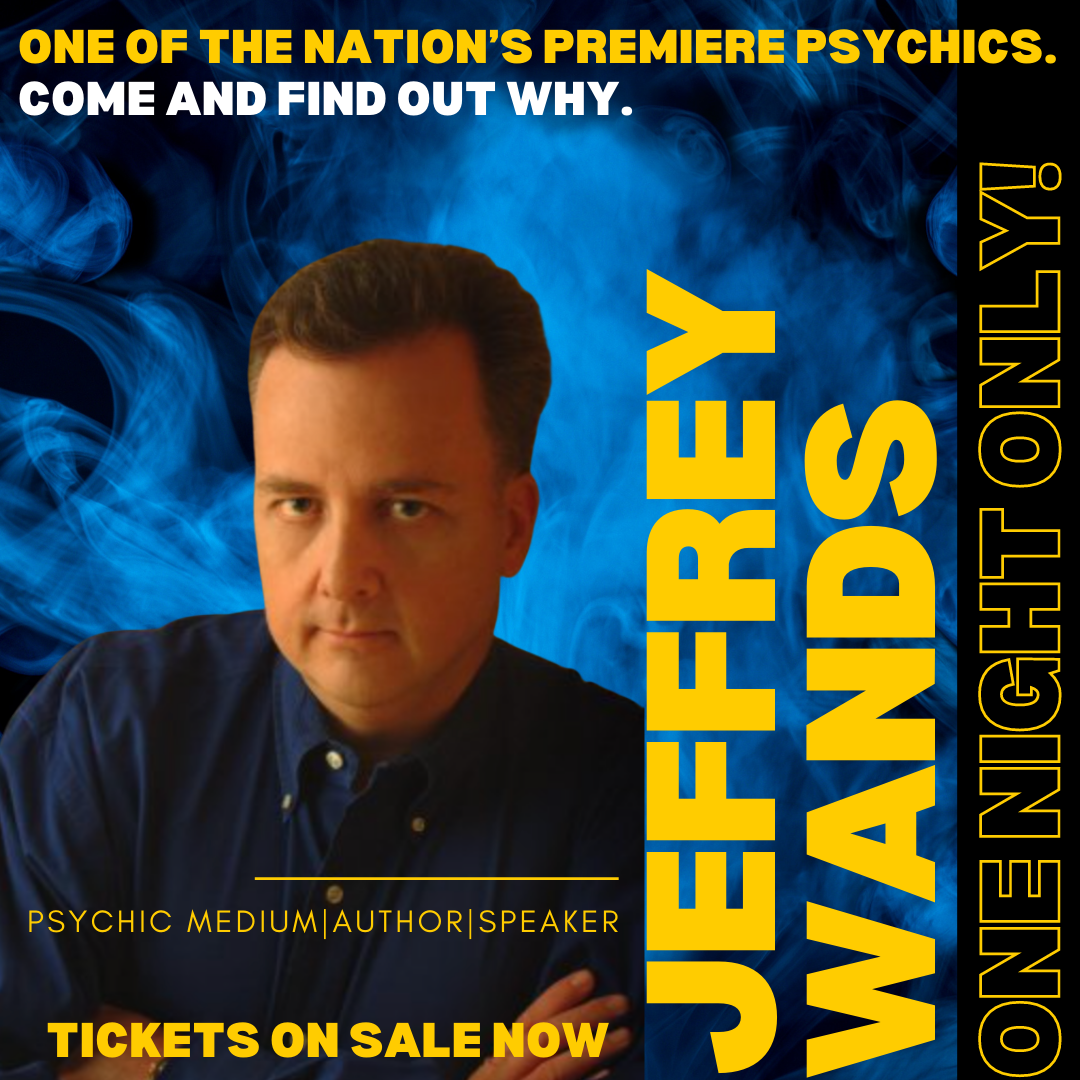 An Evening with Psychic Jeffrey Wands
Renowned psychic Jeffrey Wands is returning to Melbourne, FL for one night only!
 Psychic, radio host, author, and speaker, Jeffrey Wands, will be in Melbourne on Friday, Jan. 21 2022, to provide psychic readings to reserved ticket holders. He will provide readings for the attendees starting at 6:45 p.m. and will host a Q&A session, before his book signing.
Jeffrey Wands is a highly respected psychic who offers real-life strategies for creating harmony, happiness, purpose, and peace in every aspect of life. He has worked on location to help with missing children and has appeared on numeral television shows, including "Extreme Makeover: Home Edition," where he cleared the energy for some previous occupants who had passed on.
100% of the ticket sales will be split between two nonprofits: bUneke and Green Gables of Historic Riverview Village.