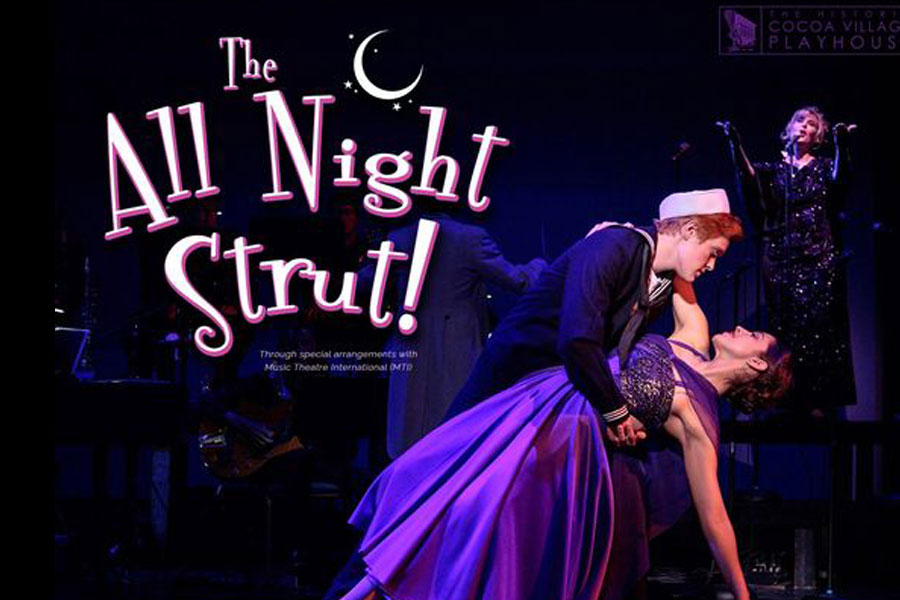 Historic Cocoa Village Playhouse presents The All Night Strut!
March 11-27, 2022
Friday & Saturday evening shows at 7:30pm  |  Saturday & Sunday matinees at 2:00pm
With singers, dancers, and live musicians on stage together, The All Night Strut! is a high energy musical celebration of the 1930s and '40s, filled with jazz, blues, bebop and American songbook standards. Weaving together the work of legendary songwriters such as Hoagy Carmichael, Frank Loesser, Duke Ellington, Johnny Mercer, Cab Calloway and the Gershwins, the story moves through time and place to highlight a slick slice of yesteryear and capture a beloved American era.