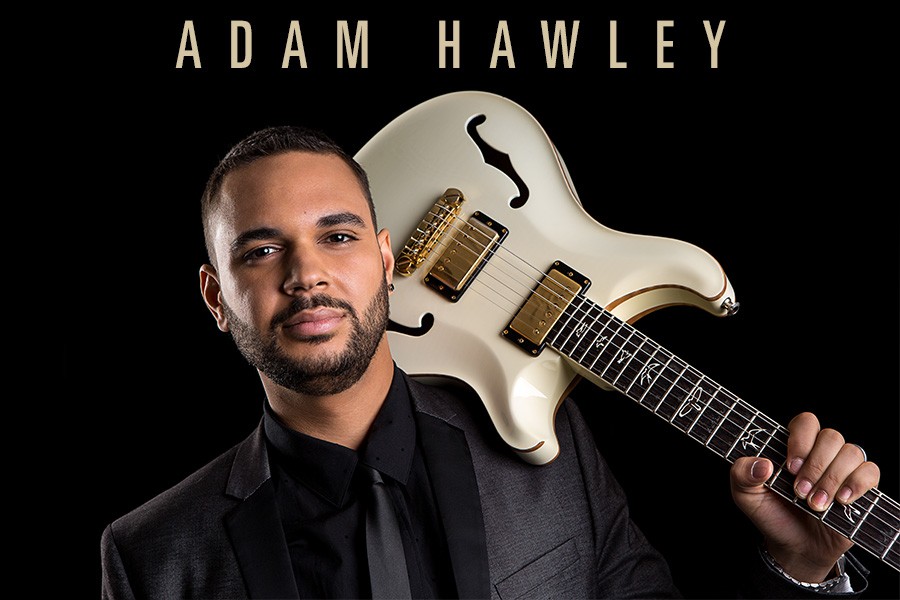 Adam Hawley with Special Guests: Ron Reinhardt, Tim George & Dave Reinhardt
King Center for the Performing Arts presents…
Adam Hawley with Special Guests: Ron Reinhardt, Tim George & Dave Reinhardt
Saturday, July 10th, 8 p.m.
King Center Studio Theatre
Tickets start at $65 (inclusive of fees)
**THIS CONCERT USED SOCIALLY DISTANCED SEATING AND FOLLOWS THE KING CENTER'S VENUESHILD PROTOCOLS.
Seven #1 hits. 50+ dates per year. Adam's first two albums stormed up the charts in unprecedented fashion setting the stage for his third release, "Escape." The album features guest appearances by Najee, Rick Braun, Michael Lington, Marcus Anderson, Jeff Ryan and Kat Hawley. Adam signed with Kalimba Music (founded by Maurice White of Earth, Wind, & Fire) in August 2015. His first offering on the Kalimba label features Brian Culbertson, Gerald Albright, Euge Groove, Eric Darius and Michael Lington. And in 2016, Adam was been named both Smooth Jazz News and JazzTrax Debut Artist of the Year.
Adam Hawley is considered one of the best new Smooth Jazz artists. He has performed with a who's who list of artists from a wide variety of genres. Credits include Dave Koz, Jennifer Lopez, Brian Culbertson, Natalie Cole, Brian McKnight, and American Idol to name just a few.