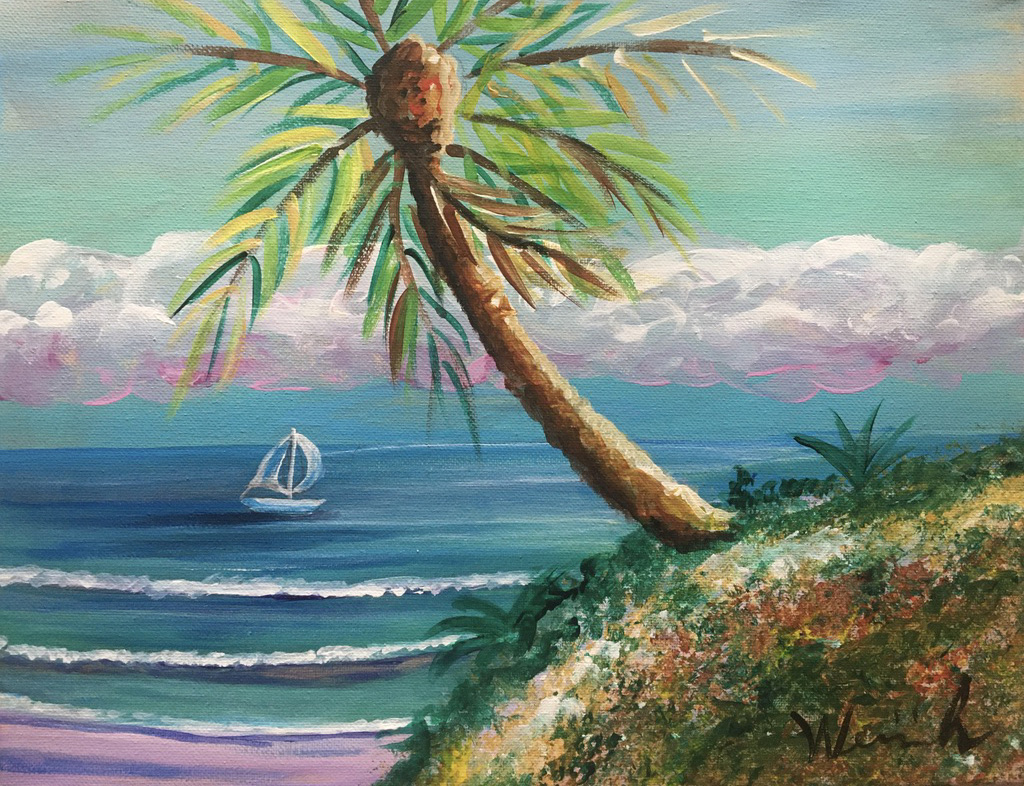 "A Beautiful Day" Paint Party
The Studios of Cocoa Beach is hosting a paint party on Friday, October 15, 2021 from 6 to 8 pm.  You can explore your creativity as you socialize and paint.  Under the guidance of Jaymee Weinreich you will paint "A Beautiful Day" , l lovely seaside view on canvas.  Bring a friend, a snack and your favorite beverage.  Jaymee provides all the materials and you will go home with a work of art.
Jaymee loves throwing painting parties! She is an Acrylic, Oil, Pastel, and Jewelry artist whose paintings include portraits, rain forests, island landscapes and fantasy. Having lived in a colorful island environment for many years, color also plays an important role and her palette has evolved into a vibrant dialogue of color as a tool to express mood. Ultimately her intention is to communicate beauty in a spiritual sense.
Fee for the class is $35. You con text Jaymee at 787-640-6119 or email jayeeweinreich@gmail.com if you have any questions. Registration is online at the Studios website www.studiosofococoabeach.org.  The Studios is located at 165 Minuteman Causeway in downtown Cocoa Beach.