2,500 CASH PRIZE DRAWING
Our offices have recently moved: 513 N. Harbor City Blvd. Melbourne, FL 32935
Thank you for supporting BCA's work to enhance and build Brevard's vibrant cultural community!

Ticket Purchase Options
Get Three chances to win. Purchase 3 Tickets for $50
Lock in your chance to win. Purchase 1 Ticket for $25
Cash Prize Drawing Rules and Information:
Winner will be drawn May 25th at 7:30 PM at the Brevard Zoo.
Winnings will be from the ticket sales for Cash Prize Drawing

Winner does not need to be present to win

Brevard Cultural Alliance employees or their immediate family members are not eligible to participate.
* No purchase or contribution is required to win. No entry fee, donation, substantial consideration, payment, proof of purchase, or contribution as a condition of entering the drawing or of being selected to win a prize is required.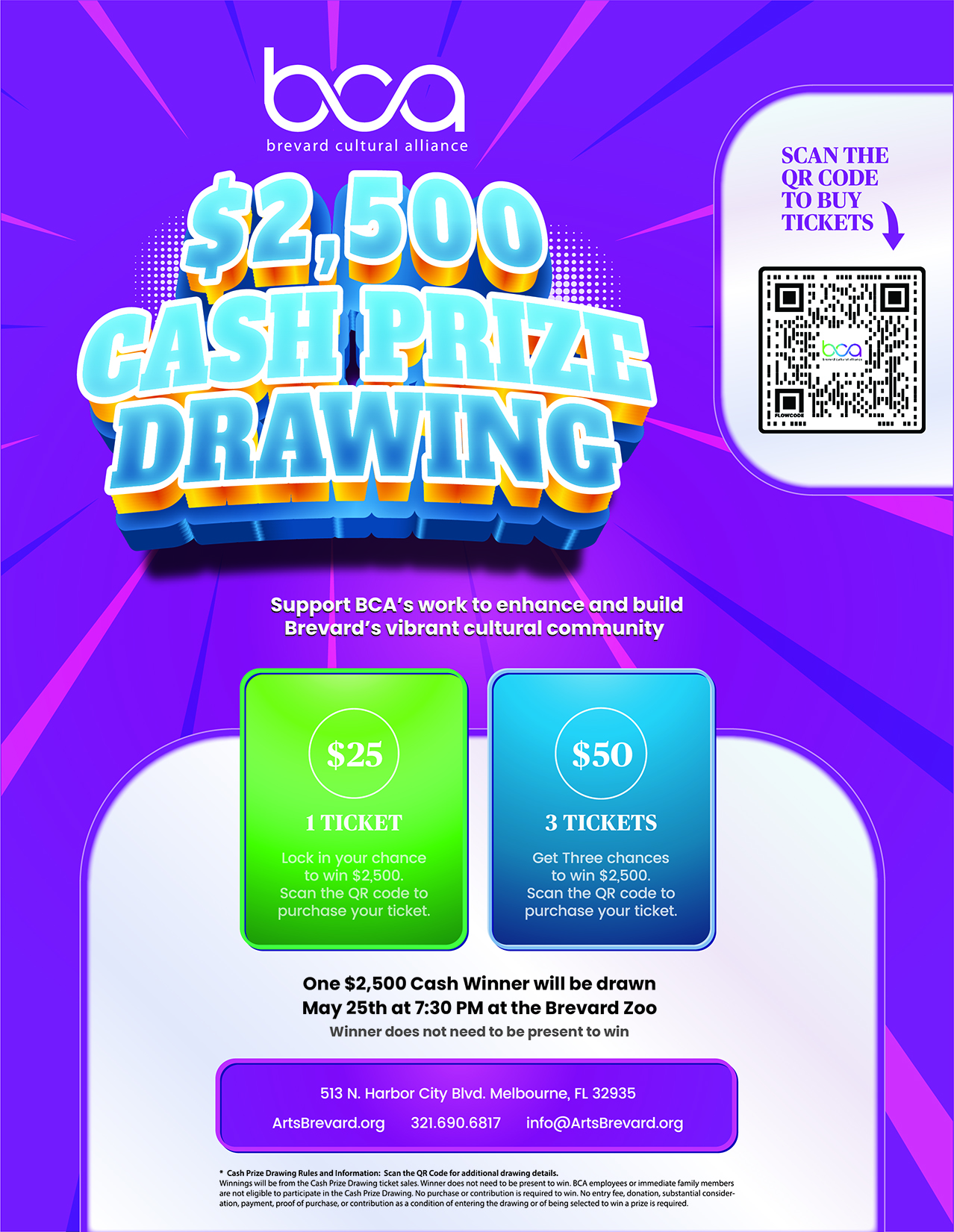 THE IMPORTANCE OF ARTS & CULTURE
As the designated local arts agency by the Brevard County Board of County Commissioners, the Brevard Cultural Alliance provides a unified voice
on behalf of the arts and cultural sector on Florida's Space Coast. BCA promotes the cultural vitality of our community by providing
grants, unified marketing efforts, research, and advocacy integral to Brevard County's quality of life.
MILLION IN TOTAL SALES (2022)
MILLION ADDED TO GDP (2022)
FULL / PART-TIME JOBS (2022)